Data is the most valuable tool in recent business. Those who manage data more efficiently will likely get the upper hand over business opponents. Do you know why?. Data Entry outsourcing companies have been around for a long time and still remains one of the most viable BPOs.
Need to Access Relevant Data
The consumer trend is undergoing rigorous fluctuations concerning unexpected events like pandemic outbreaks. Consumers who depended on physical stores were forced to stay at home during these days and relied upon eCommerce platforms to purchase. Even after the pandemic, consumer behaviors are favorable towards digital stores. What can companies do in this situation? Stay still and take whatever their faith brings? Absolutely not. They will study the changing consumer trends, analyze customer demographics, and develop better business strategies to confront these challenges. For all these, relevant data is a must.
Need to Have Better Data Management Solutions
If you allow, data will pile up in every business firm. It pulls back their organizational efficiency. The more time we spend searching relevant data files, the more we lose time developing business strategies. It creates unexpected delays to respond to market events at the right time and will affect revenue generation. Data entry services help companies organize their data management operations in various ways and help them find the aptest solutions for data management issues. So, we think to go a little deeper and find the specific solutions that data entry services offer.
Data Entry Outsourcing Offers These
You will have several options for hiring data entry companies. They gain more popularity nowadays and are considered as the future of business management. What benefits do they bring?
1- Cost-Effectiveness
From what we have mentioned above, you can imagine the hurdles of hiring in-house staff and training them to deal with specific data management projects like data entry, data processing, or data analysis. On the other hand, data entry outsourcing companies are easy to hire and monitor. They do not require training periods since they operate with experts experienced in handling various data management projects.
2- Customized Results
Since data belonging to various business sectors need to get handled uniquely. In-house staff will be incapable of handling various data management projects, but a reputed data entry company will make you get this. Their experienced professionals will be good at identifying the exact data entry requirement and respond to it as quickly as you can imagine.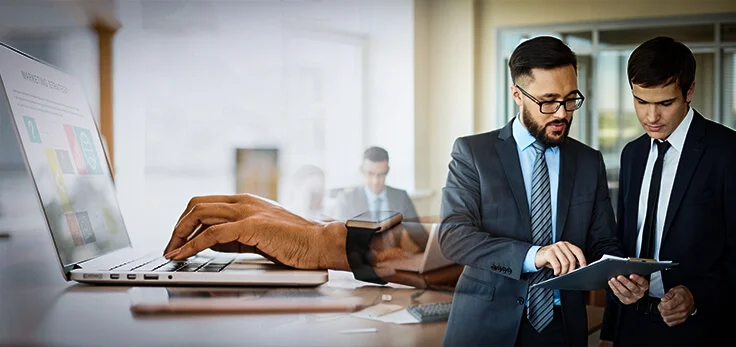 3- Benefits of Remote Working
Instead of providing office space, or even an operating system, data entry services can assist you in working online. If they belong to another time zone in another part of the world, it avails them to work when you sleep. As a result, you can get the data entry projects completed after one night's peaceful sleep. It is the key factor that they can ensure the fastest results and quick turnaround times. Also, it is the best practice to achieve better organizational efficiency.
4-

Quality Enhancements
Data entry outsourcing agencies will work as a team. It enables them to have multiple quality checks and error analyses. When inaccurate data can lead business firms to serious trouble, they should outsource data entry projects to prevent setbacks. Also, the time they usually spent on error checks and quality enhancements can be avoided with minimum human involvement.
5- Business Growth
Better operational efficiency, better quality in data, better room for data analysis, and the possibilities to make quick market responses point to a single result- the considerable growth in business with exponentially increased productivity. The in-house staff can focus on more core business functions instead of moving around technical documentation works when you outsource data entry services to a reputed agency. In this increasingly competitive world, it is not wise to turn your heads towards them.
Wrapping Up
Almost 4.88 billion people use the internet all around the world in October 2021. Interestingly, it is almost 62% of the total world population. The number is on an exponential hike like never been before. Here, each click, each share, or each visit is data. As we can all agree, counting them, monitoring them, and deriving strategies from them is not very easy. In addition, are there still struggling with paper files that need to be digitized to stay alive in the market race. Join hands with data entry services or not, that is up to you. But we suggest that a trustful data entry service outsourcing firm is the wisest way through which you can reach more organizational efficiency and productivity. Do you want to more about us? Drop a mail to [email protected] and get the best experience of outsourcing data entry services.