There has been a rapid rise of insurance data entry service providers because they offer cost-effective solutions. Insurance data processing is the procedure of collecting, maintaining and storing all the information of an insurance company. The data includes documents like policy application forms, claim forms, customer details, etc. Insurance data entry is important since it helps in generating accurate reports for an insurance company.
Being one of the biggest sectors in the world, insurance companies serve millions of customers. An insurance company generate huge volumes of data on a daily basis. Hiring an insurance data processing service provider will help you to manage such data efficiently. All the insurance firms need a reliable team to manage their data entry service because they offer accuracy.
There are many types of insurance policies like home insurance, auto insurance, health insurance, life insurance, etc. and each policy has its own set of benefits and clauses which need to be mentioned in detail so that there are no misunderstandings later on between the insured and the insurer. Each type of policy requires different types of documents and papers that need to be maintained like police report forms, medical claim forms, tax report forms etc. All these documents contain a lot of information related to the insured's personal details including his address, contact number, and bank account details.
Let's have a look at the top 5 reasons behind insurance data entry outsourcing.
Bringing Impressive Accuracy
An insurance company has to deal with a huge amount of data on a daily basis. It is important for them to keep their records accurate &up-to-date so that they can be accessed when required. The data entry outsourcing company will assign the task to its skilled professionals who have years of experienced. These professionals will take care of all your needs & requirements. Insurance data is mostly numerical, so it is essential that each number is entered correctly. An insurance BPO outsourcing company will have a team of professionals who will take care of your data entry needs. Outsource insurance claim data entry will ensure correct data entry without any errors.
Saving Cost by Expense Reduction
Many companies do not have the resources to do all kinds of tasks in-house. If they try to do it alone, it may result in huge expenditure on infrastructure, software and technology. Hence, outsourcing data entry services to a third party vendor makes sense. Also, by delegating non-core activities to someone else, they can focus on their core business processes that can help them generate more revenue. Outsource insurance claim data entry eliminates the need for recruiting and training full-time employees. This means that you only pay for actual work done by professionals instead of paying full-time employees whether or not they have any work to do at certain times.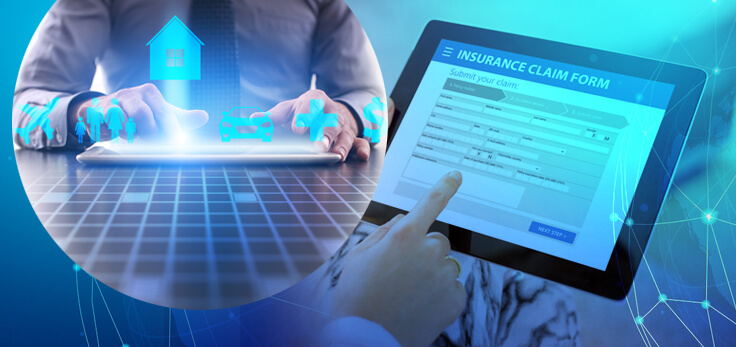 Enhancing Data Security
Data security is a major issue for any insurance company. Because of the rising data in insurance companies, they want to keep a track of everything. Outsourcing insurance claim data entry will give you a peace of mind. This is because data entry service providers have a team of experienced professionals. Outsourcing insurance data entry service ensures data security because the BPO companies are bound by an NDA (Non-Disclosure Agreement). It compels them to maintain strict confidentiality of the data received from their client.
Focusing on Productive Work
An insurance data entry company will take care of your data entry needs. This will ensure that your in-house staff does not have to work overtime or refuse overtime just because they are busy with other tasks. Outsourcing insurance data entry services will also ensure that your in-house staff is free from mundane tasks. They can now concentrate on more productive and challenging tasks. This will add value to your business. Outsourcing insurance data entry work will help your business to achieve productivity, accuracy and speed in less amount of time.
Minimized Paperwork
Paper work causes confusion, lags in work and many other issues. But with the help of insurance data processing services, now various paper works are being handled online through software. Data are more secured and easy to manage online then on papers. This leads to more efficient work & less time consumption. Insurance companies often receive a large volume of data from customers, agents or brokers. Insurance data processing service can reduce paperwork & increase efficiency by converting hard copy documents into digital formats.
BPO Data Entry Help
BPO Data Entry Help is the best insurance claim data processing service provider. We offer a wide range of insurance claims data processing services to our clients, who are looking for cost effective and error free solutions. Our insurance claims data entry services help you in reducing the operating costs and allow you to focus on core business activities. We provide quick and reliable insurance claims data entry solutions to our global clientele. Our experienced team of professionals provides quick and accurate solutions at affordable rates.
Our team is well versed in various software applications and tools that are used in the processing of insurance claims. We also make use of advanced technology and latest software applications for faster processing of insurance claims. Whether it is medical, life insurance or general health insurance, we provide comprehensive solutions for all kinds of insurance claim data processing. Our solutions are tailored to meet individual requirements of each client. We also ensure the confidentiality and security of your confidential data during the entire process.
Reach us at [email protected] to know about our insurance claim data entry services.