Every organizations deals with different varieties of form processing like medical claims, Insurance forms, Invoices, Financial and Legal Documents, Tax Statements and many more on a daily basis. A well-structured form processing service and a streamlined network for easy retrieval facilities is hence important for an organization. It is more beneficial to seek BPO data entry help from an experienced company who can help your organization to eliminate human errors in data collection and converting the information to convenient electronic formats.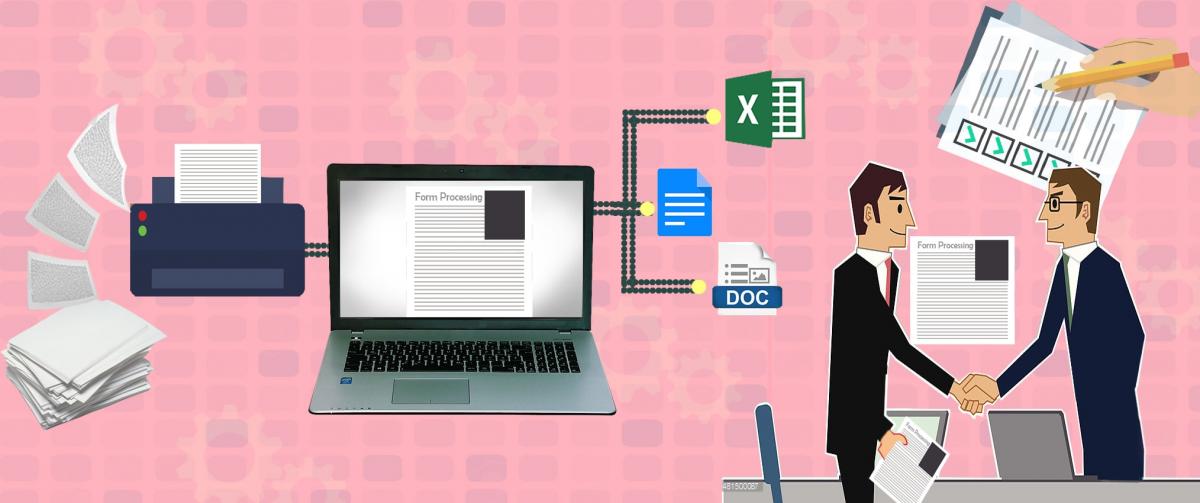 Advantages of Outsourcing
When you outsource, you gain from a host of advantages apart from error-free and digitized data that can be easily understood and accessed. Skilled professionals work on time-bound assignments to complete the work accurately on time. Here are some major advantages of outsourcing form processing:
A variety of form processing options that suit the needs of different industries are available.
No investment on infrastructure and no additional labor costs are required.
You can divert such fund to other business requirements
Outsourcing Form filling services will also allow you to completely focus your time and resources towards the more important aspects of your business.
No doubt, that outsourcing provides you with the most exclusive services for your business. The team, with their expertise and insight will work towards the effective management of your requirements which will definitely prove to be an advantage for your organization in the long run.
Why you should opt for outsourcing services?
Outsourcing form processing services provide you with a wide variety of form processing options ranging from insurance claim entries to market research entry forms and from product registration forms to large scale survey forms.
They offer you with customized form processing software according to your requirements so that you work hassle-free.
These services offer you a skilled team driven to deliver results accurately and within time constraints.
Cost-control is a major requirement for all businesses. Outsourcing form processing services proves to be cheaper making it lighter on the pocket.
Processed data is checked and verified and you are served with accurate data with high authenticity. There are customized exports, archives and back-up in addition to retrieval facilities as a security for your data
You can increase Your Productivity by outsourcing Form Processing Services.
These service providers can process your forms which are in written or printed form, in a structured or scattered layout.
They can seamlessly perform processing. This industry operates 24/7 and conduct form processing within an industry best turnaround time.
You must partner with a good outsourcing service provider that can provide the quickest service with cost-efficiency and high quality. The service provider should be able to customize the forms processing and data entry services according to your requirement. Every organization just requires great proficiency, lower financial, faster processing, low cost on human resources for efficient growth.
It is a smart decision to outsource form processing which is a definite way to increase the productivity of your organization in the most cost-effective manner.