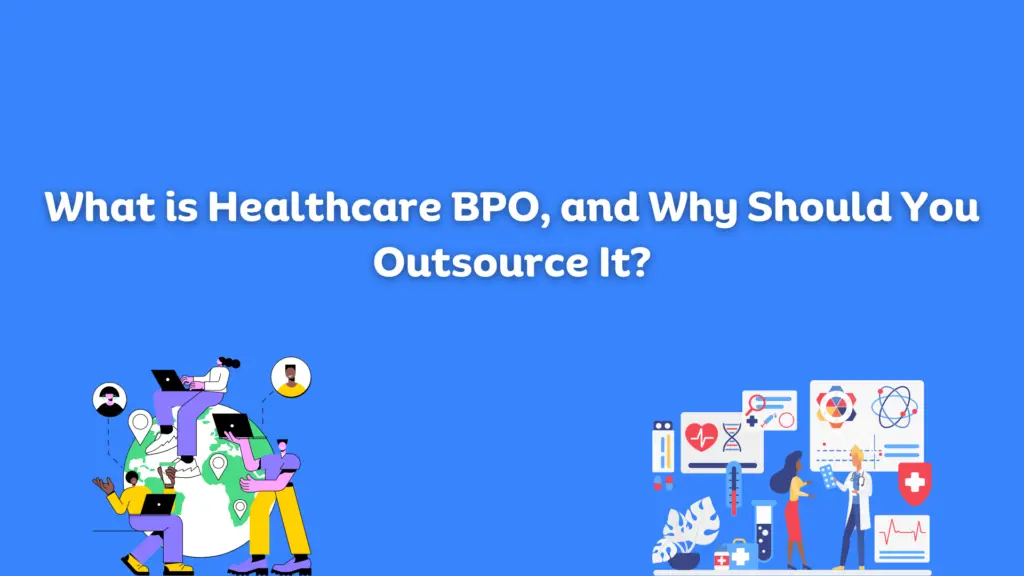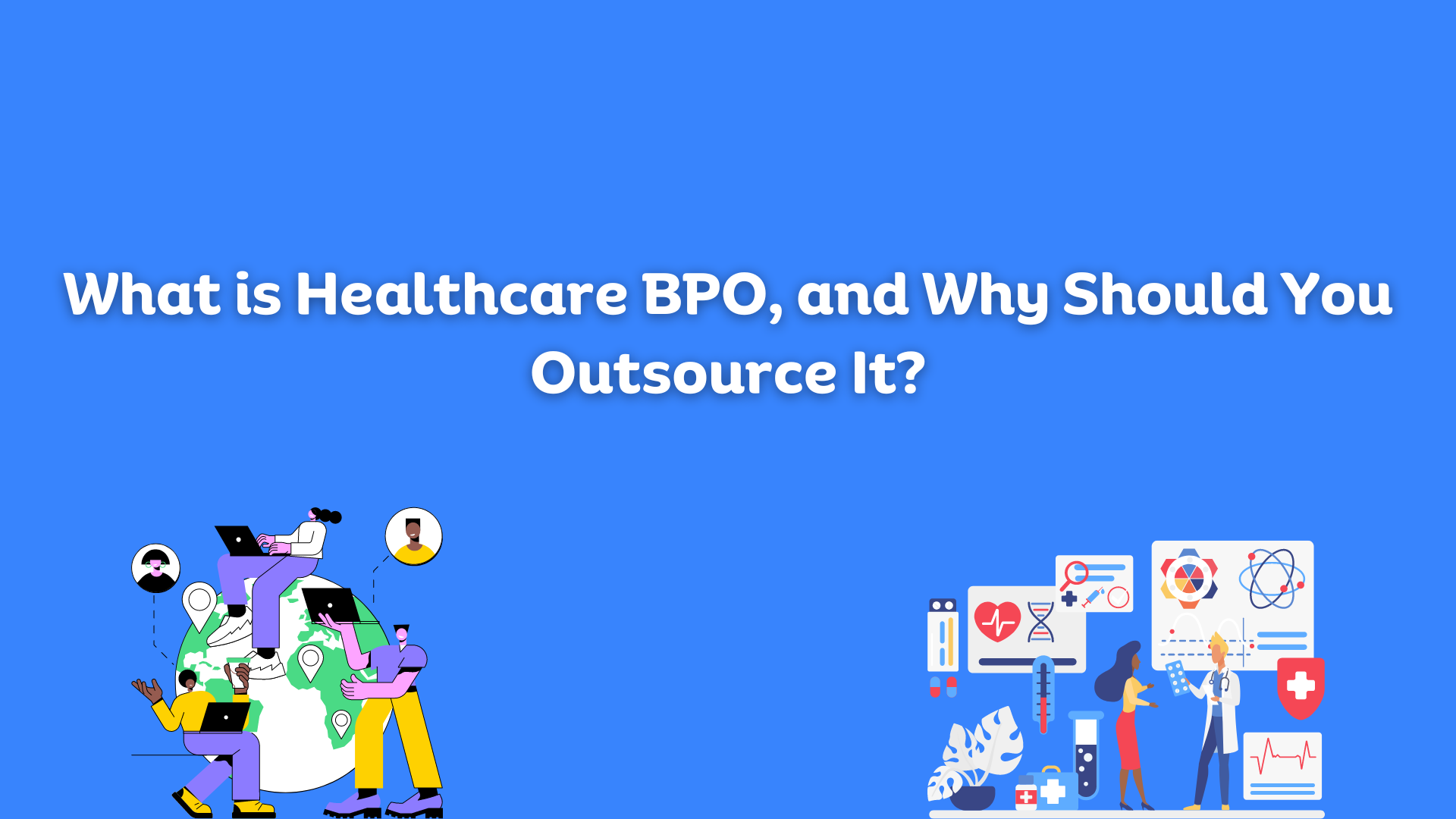 What is Healthcare BPO, and Why Should You Outsource It?
Healthcare BPO can be considered a successful business contractor that allows healthcare organisations to manage their daily tasks and operations effectively. Healthcare outsourcing solutions offer a wide variety of services that support organisations. Thus, organisations can save expense, time, and workforce by streamlining tedious tasks accurately.
Why should you hire Outsourcing medical BPO services?
★ Cost Reduction
Healthcare organisations have to collect, process, and organise tones of data every single day. Cost reduction is one of the prime reasons for the rising demand for Healthcare BPO service providers. Furthermore, here are some of the most demanded BPO services.
• Medical coding
• Medical billing
• Claim processing
• Medical Transcription
• Record data entry
• Back-office data entry
• Data entry and management
• Telehealth and support
BPO companies have excellent team strength and can easily adjust the workforce according to the complexity of the work. So, you no longer have to spend money on hiring and training, infrastructure, expensive technologies, maintenance, etc. Therefore, by leveraging the benefits of healthcare Business process outsourcing services, medical organizations can eliminate significant capital expenditures and improve overall efficiency.
★Expert Collaboration
Managing hospitality and healthcare tasks is challenging and requires competent professionals to get the work done. By hiring a healthcare BPO service, you will gain access to a pool of skilled professionals having years of expertise. Furthermore, BPO professionals will be well-trained in processes from basic appointment scheduling to complex tasks such as medical coding and insurance claiming.,/p>
Hiring healthcare BPO service is similar to having an in-house team of healthcare professionals; they can work under immense pressure. Healthcare BPOs can easily adjust their workforce at times. Moreover, BPO companies run 24/7 on multiple shifts, and you don't have to hesitate to call for help even at midnight.
★Flexible choices
Healthcare organizations such as hospitals and clinics have to adjust their workforce to certain events, such as seasonal changes, wars, epidemics, etc. In this scenario, the healthcare workforce will prepare with multiple shifts and overtime hours. Furthermore, the load of paperwork will be doubled compared to usual days. As a result of that, it will affect other daily day tasks and remain incomplete.
Healthcare BPO outsourcing allows organizations to scale up and carry out complex tasks in unforeseen circumstances. Furthermore, their flexible work culture with 24/7 support assists healthcare organizations in carrying out operations without lagging. Therefore, healthcare BPO is the ideal choice where you can save operational costs and reduce the risks of over staffing and under staffing.
Benefits of Outsourcing Healthcare BPO
★Enhanced Focus on Core operations
Healthcare business process outsourcing enables hospitals and clinics to concentrate on their core competencies and deliver quality healthcare assistance. An expert Healthcare BPO supports management by streamlining operations in a structured manner to deliver the best patient care experience.
BPO professionals excel in processing claims, bills, and records at swift speeds. Automation and machine learning algorithms have replaced manual typing, which takes a lot of time and can end up making costly mistakes. Furthermore, offloading administrative operations with healthcare BPO professionals brings efficiency and accuracy to your desks, saving you valuable time. Furthermore, hospitals and businesses can focus on core competencies to deliver the best patient care practices.
★Enhance Operational Efficiency
The majority of Healthcare BPO providers work 24/7 with multiple shifts. Their extensive work team and cutting-edge technologies can manage complex administrative tasks such as record management, appointment scheduling, and billing. Moreover, smart automation and machine learning algorithms simplify the tedious work by managing electronic health records of staff, doctors, patients, etc. Furthermore, these smart systems minimize the errors caused by manual entry and help management save valuable time.
Implementing Healthcare BPO measures into management allows organizations to reduce the complexity of administrative burdens, reducing the time and effort spent on database management. Furthermore, competent BPO professionals and the latest technology allow organizations to achieve maximum productivity and accelerate operational speeds, accuracy, and turnaround times.
★Compliance and confidentiality
Healthcare organizations follow strict Regulatory requirements and safety compliance standards. Furthermore, a lot of paperwork's and documents have to be taken care of responsibly as they deal with confidential data's such as patient names, addresses, illnesses, finances, claims, etc.
Expert BPO service providers comply with all the regulations and compliance standards to ensure that robust safety measures are put in place. Moreover, healthcare BPOs implement protocols and policies such as "HIPAA" and "GDPR" to protect data and maintain confidentiality standards with the clients. Regular internal audits and risk assessment campaigns ensure a secure workflow.
Bottom-line
Outsourcing non-core operations to Healthcare BPO gives numerous advantages to organizations in many aspects. Medical BPO services allow organizations to improvise strategies on finances, time management, and speed up processes. By harnessing the power of BPO services, organizations can focus on their core functions and deliver quality patient care. Connect us via mail to [email protected] to know the best offers and packages.