Rebate data entry is a major contributor in the eCommerce industry and is leading to a huge amount of data generation. Various firms are hiring back office outsourcing companies to handle the rebate data entry services. This is because they have the ability to avoid any kind of errors. Rebate data entry can be quite tricky since it requires precision, accuracy, and speed. Software capture the data from rebate coupons under the affordable data entry services. Outsourcing data entry services to a BPO company will help you in saving time and money.
Rebate data processing service is the process of entering, processing, and storing rebate requests for a company. In many cases, this is something that's done in-house. However, some companies choose to outsource the data entry, which can be an extremely wise move.
The rebate process is a critical part of product marketing. It is an important means of product promotions. The rebate data processing includes various activities such as order processing, customer services, data entry, accounting and payment processes. Bulk rebate data processing can be a time-consuming process. Outsourcing the receipt data entry process to a BPO company can streamline the process. This will help the firms to focus on their core competencies and ensure that their customers get timely rebates.
What is Rebate Data Entry?
Rebate data processing enters the data from rebate claim form into the company's database. It is later send to the customer in a format of their choice. Rebate processing involves entering purchase information, contact information, and other required information for processing rebates. The rebate form must be filled out completely before it can be processed by the BPO or back office outsourcing company. The rebate form will include all of the information necessary for submitting the rebate to the appropriate department within your company. After rebate form submission, you should expect a confirmation email from your business process service provider within three days.
Outsourcing Rebate Data Entry Services Because of its Benefits
Instant Processing
Rebate data entry outsourcing will ensure that you get your tasks completed at a quick pace. You will not miss out on any deadlines. Benefit of outsourcing rebate data entry is largely seen during seasonal peaks in workloads. The rebate processing service providers have trained professionals who can handle the entire data entry process flawlessly. Receipt data entry service speeds up the processing without delays.
On-Time Delivery
When your rebate data entry is getting backed up, it can cause problems for everyone in your organization. You can accomplish the work on-time by outsourcing receipt data entry services. BPO companies have a team of professionals to deal with such tasks. People involved in rebate processing will receive the information without delays. You can avoid hearing excuses from your own staffs regarding task incompletion.
Enhancing Efficiency
Rebate data processing is more than just entering the details from the coupon into a spreadsheet or database. It takes time and significant effort to complete the entire process and submitting them for approval. BPO companies have experts who have years of experience in handling rebate data entry services. They can deliver superior quality results within no time at all. These experts take care of every small detail so that there are no errors in processing. They also offer 100% receipt data entry accuracy guarantee.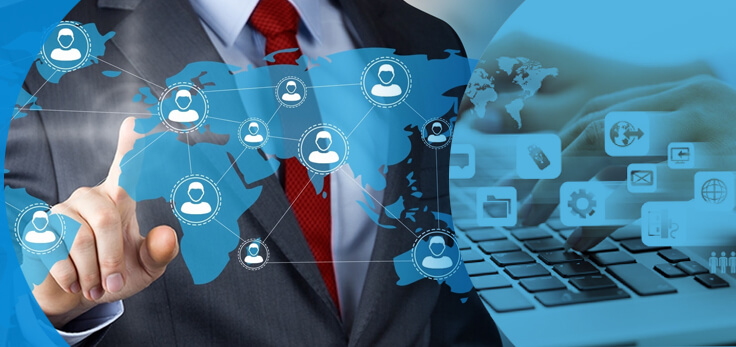 Smoothens Communication
Rebate data entry outsourcing helps in the elimination of communication gaps. This is especially true for MNC's that have to deal with a lot of customers from different cultures. All such activities can be handled by an experienced team of professionals. Outsourcing data entry is perfect because it makes communication faster and more convenient.
Cost-Effectiveness
Outsourcing the rebate processing is helpful since it can help in saving the extra cost. They can eliminate the spending on hiring new employees, training them, and paying them for their services. Hiring a professional receipt data entry company can help you to do all such work. This will save your time and money by not having to hire new employees.
Outsourcing rebate data process services is the right decision for your business because it can boost your productivity. The rebate process is complex and involves a lot of steps. It is better to outsource the rebate data entry services to experts to save time, money, and effort.
Businesses around the world are outsourcing receipt data entry services to acquire a competitive edge in the market. In today's business scenario, it has become important for companies to outsource receipt data entry operations to BPO companies as they have the expertise and technology that can help them provide quality services at optimal costs.
Rebate processing firms often face the challenge of keeping up with a large number of rebates on a daily basis. The rebate process requires a lot of time and attention to detail if it's not automated, which means errors can happen easily. These mistakes can lead to unhappy customers and lost revenue for the company. Outsourcing your receipt data entry tasks can help reduce these errors. It is because an experienced provider will have the necessary tools and software needed to complete the job correctly every time.
BPO Data Entry Help
BPO Data Entry Help is the best data entry company because of our accomplishments. We are the most popular and reputed data entry service provider. Our team of experts has been providing quality services to a large number of clients across the globe. Our experts have experience in the field and hence, they have been serving the clients with unmatched data entry services. We have a large number of satisfied clients who have benefited from our rebate data entry services. To know more, contact us at [email protected]