The pandemic has made our lives upside down. No schools, no movie theaters, no festivals, and no heartwarming journeys. Consumers struggled to meet their requirements in those days, and now it is time to end it. History shows that the tourism industry can overcome any hurdles as the drive to travel resides within human nature. We have witnessed it after the worst wartimes and recession periods. But when overcoming an unprecedented challenge, how we can have effective strategies to empower travel and tourism? In fact, a backend service provider can enforce tourism facilities in many ways assisting companies focusing on the tourism industry. In other words, empowering the tourism sector is essential for the well-being of the entire society.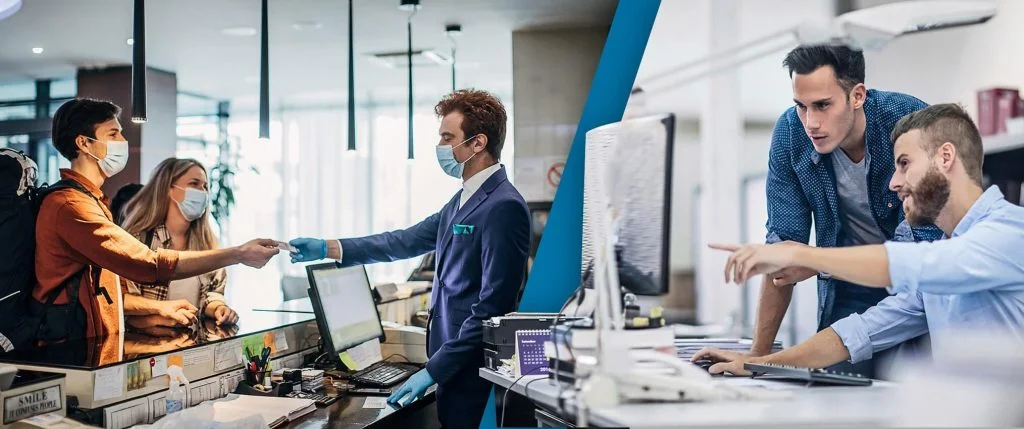 Shift to Digitization
The pandemic forced consumers to rely upon digital channels for financial transactions and satisfying consumer needs. The average time spent by an individual online has almost doubled during these days. Consequently, companies must develop digital strategies with outsourcing services to resolve the present issues. Navigation tools like GPS, route planning, eCommerce facilities like ticket booking and overseas banking, travel updates like blogs, reviews, and many more become familiar to consumers. All of such processes require the effective collection of data and error-free maintenance of a consumer database. In fact, it attracts tourists more than ever in this period.
Improve Customer Communication
Reports suggest that almost 50% of calls to an airline office went unanswered during the pandemic period. To overcome such hurdles, we must regain trust over consumers and make them more confident with the travel and tourism services offered. Building an updated database is the best strategy to ensure it. Database building with updated techniques like Natural Language Processing (NLP) can help extract valid information from customer queries. It builds better communication with travelers and in-depth knowledge about their needs. Also, it helps to make better marketing strategies to attract tourists.
Offer Various Facilities for Travelers
When we try to improve travelers' experience, we need to offer them more attractive facilities. A backend service provider will help companies by building a valid database develop facilities for faster ticket booking, real-time tracking, and attaining details about buses and trains. It will all help them to stay ahead in the crisis period. In fact, it will help consumers when unexpected events can break their travel at any time. Recently, even public transport facilities began to use GPS tracking devices to provide live information. In all these cases, database building can have a great impact.
Facilities of Social Travel Planning
Everyone wishes to travel around after a long period of 'stay at home. Social travel planning facilities will include details of favorite places, travelers reviews, booking facilities, and so on. It can get achieved with mobile apps and social media pages. With the help of outsourcing services, companies can integrate social networks with enough proof of travel experiences to attract tourists.
Reducing Human Intervention
With the help of backend service providers, companies can save a lot of time and effort spent on collecting and integrating travelers' details. In addition, it helps them improve operational efficiency providing fast responses to user queries. With the most updated techniques to validate database, automated pre-trip health advice, real-time monitoring of disruptions in travel, etc can help ensure a better traveling experience minimizing human involvement.
Tools of Augmented Reality
In addition to collecting attractive images, videos, and route maps of favorite tourist destinations, it can have guided virtual tours through parks, museums, and natural sights. For that, building a database with favorite destinations in the required formats can help. In this post-covid age, it develops an urge for travelers to go beyond their traveling limits. It can include geo-targeting recommendations, travel suggestions, and more. All these push the travel experience to the next level.
Wrapping Up
The biggest challenge that arose after the pandemic is, human minds are becoming more self-centered and confided. Mental issues, healthcare threats, etc are the by-products of it. The most effective solution for all these is, pack your bags and go out to have a better experience with nature and society. In that sense, empowering the tourism sector is a must to do the thing.
As a BPO service provider with enough experience assisting various business sectors with data collection and database building services, BPO Data Entry Help is there to assist you. Our cost-effective and time-bound services will bring you the desired results. Drop a mail to [email protected] to know more about us.