Outsourcing is surfacing to be a trending business concept. Due to the increasing demand for the practice, numerous outsourcing company are being established worldwide. A majority of the organizations tend to embrace business process outsourcing for managing their back-office and documentation activities in a better way.
What is Outsourcing?
Outsourcing is defined as a practice wherein an organization hires a third-party to manage their time-involving and expensive functioning or performances. Outsourcing involves the farming of a wide variety of operations such as IT, software development, BPO services, testing, documentation, and so on.
Organizations have the option to choose from the below-mentioned outsourcing categories:
Nearshore outsourcing – Hiring a third-party company from the neighboring country or from the same time-zone
Onshore outsourcing – Hiring the partner from the same country
Offshore outsourcing – Hiring a third-party from a distant country
Business Process Outsourcing
The concept of business process outsourcing can be segregated into back-office and front-office services. The back-office activities include documentation, data entry/processing services, and various other internal functions. On the contrary, the front-office activities include customer-related services such as technical assistance, marketing, and so on.
Let's take an insight into the need for outsourcing!
As we discussed above, outsourcing is one of the significant steps embraced by almost every organization. Hiring a business process outsourcing company should be executed with utmost care and research. Why does a business seek the 'outsourcing' process?
Minimized Cost
Generally, a majority of the firms have to spend an additional amount to process the activities in-house, especially data entry and other BPO tasks. It's primarily due to the cost involved in the hiring of experts, training them frequently, integrating advanced software/technologies, extra office space, and so on. On the contrary, these issues could be eliminated by hiring a global outsourcing company.
The outsourcing service providers will also ensure to reduce the operational expenses by around 30-40%, making the solutions available at an affordable rate.
A Pool of Top Talents
Due to rising costs and limited budgets, organizations might face a dilemma in hiring in-house business processing experts. Well, you needn't worry anymore! The outsourcing companies have a dedicated team of talented experts, proficient in handling all kinds of business process services. They acquire in-depth knowledge regarding the trending tools and software (that are aimed to minimize the manual efforts involved in processing, etc. ). Remember, access to an experienced outsourcing team will generate the best results.
Productivity Rise
If you wish to experience a rise in your business productivity, it's the right time to outsource your back-office and other non-core activities. As the organizations tend to focus on these non-core tasks such as data entry, data processing, documentation, or other BPO-related works, they fail to achieve the expected business result. They lack the time, effort, and resources to implement the revenue-generating activities. But, the outsourcing companies will enable you to focus on the prime business operations as they will take care of your other affairs.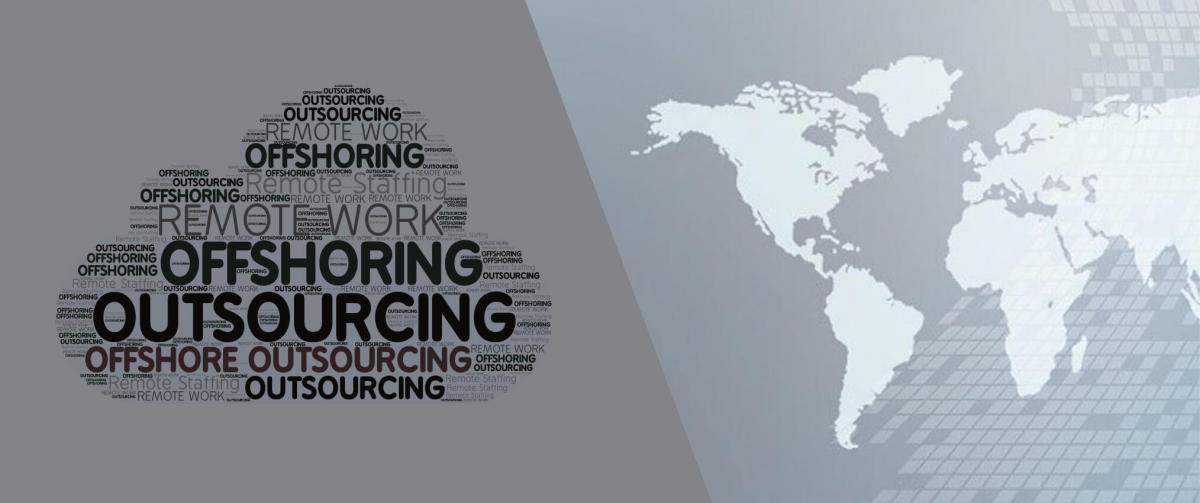 Minimizing Risks
Due to the budget constraints, organizations fail to implement the disaster management facilities in-house and, hence, they might lose out on their precious data. In such instances, outsourcing can always turn out to be a beneficial and strategic business move. The business process outsourcing companies have the best risk management techniques to prevent the business data from both internal and external threats. From the placement of CCTV cameras, authorized system access, bio-metric, to back-up facilities, they will take the accountability of preserving your data.
Apart from the above-listed prominent benefits, the right outsourcing companies will initiate open and effective communication with their clients. This will enable you to understand the current status of your project. Often, the business process outsourcing firms operate round-the-clock to handle your queries at any hour of the day.
BPO Data Entry Help is the globally recognized BPO service provider, acquiring hands-on experience in dealing with all sorts of back-office and documentation activities. Our affordable solutions will enable your business to stay ahead of the business competition. For further details, you can approach us at [email protected]