Outsourcing has become one of the most convenient and efficient ways to complete businesses processes, especially the monotonous, yet important ones, such as data entry. Of course, there are many processes that are one-time or rare requirements which are also outsourced such as image editing, software development etc. In any case, taking expert
BPO data entry help is considered to be the most cost-efficient way to handle such processes. But you also need to know how you can evaluate your outsourcing vendors to make sure you benefit totally from them. It is an unwritten law that before you start working with your partner, you need to evaluate them to ensure even if they can meet your expectations. Here are 5 ways to evaluate the outsourcing vendors: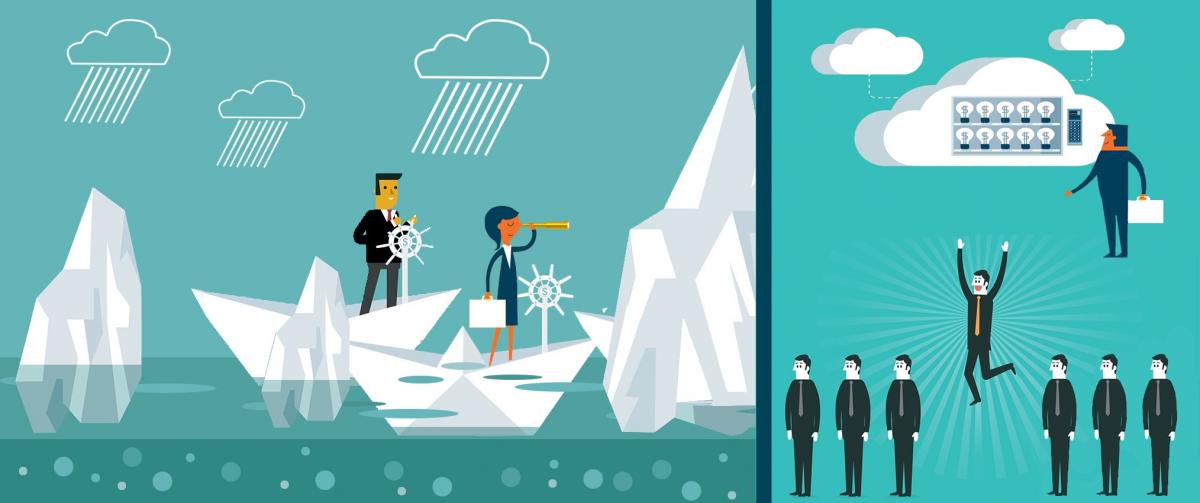 Draft your requirements
It is vital to understand your business requirements and technical requirements which need to be outsourced. Data is a vital criterion to take management decisions. But data entry is a tedious and time -consuming job. There is a need to choose an outsourcing partner to make your job easy and cost-effective. Similarly, you need to list down the critical processes that need to be outsourced and chart out the specifications for each. This is vital to choosing the right outsourcing partner who will offer complete outsourcing solutions for your business.
Hunt for a suitable vendor
Evaluate the Outsourcing services provider based on their quality and quantity of services provided, company size, employee expertise etc. All these have to be evaluated by tracking their past and present client records and ensure that whether the clients are happy with their service. You also need to know whether the firm will be able to support you when you diversify at a later stage. Because managing too many outsourcing partners will lead to inconsistent and unsafe data. It is mandatory to evaluate the outsourcing vendor by giving them a sample work. So you will come to know whether the partner can meet your expectations.
Choosing from among the vendor quotes
Knowing the details about the vendor who can offer best outsourcing services is extremely essential. To evaluate and to select the suitable vendor, send your sample requirements to the shortlisted vendors based on their proposals. Then an evaluation has to be done on the solution provided to your requirement specification by vendors. If more than one vendor gets shortlisted by their approach or solution provided, conducting interviews will help you to find the best vendor. The focus should be on quality and timely delivery rather than only on the cost aspect.
Align the Requirements and Proposals
The outsourcing vendor supports in enhancing your business performance. The company can choose any latest technology or most relevant services at any time as it has a BPO service provider to serve them better in all the ways. As outsourcing partner is keen on providing quick and accurate reports to stand out in the competitive world, the business will prosper. BPO providers have no specific strategies to evaluate. Selecting the best provider is solely based on the business requirement and the suitable proposal and response from the service provider.
Data entry helps to increase flexibility, reduce operational cost and operational time in the company. Data entry is extracting the vital information from complex documents and then compiling it into a database. Data entry helps in both back office and front office services. Seeking Data entry help is essential for benefitting from round the clock service and complete determination towards successful completion of the work.
Contract negotiation strategy
Signing a contract is the closing step of the vendor selection process. Here you talk about an expected level of security, risks involved, benchmarks and constraints etc. A legally binding agreement with terms and conditions has to be discussed and signed by the organization and the outsourcing vendor.
The selected vendor will be your service provider. You need to make your priorities clear to the outsourcing partner and discuss the alternatives that you prefer. The Selected BPO service provider should be able to offer quality services at an optimum operational cost with a fast turnaround time. Ensure that the selected vendor is having enough expertise with years of experience on skilled technologies that you need.
Quality Service, Quality return!