In today's business scenarios, outsourcing has become an inevitable business option. From the past few decades, the outsourcing industry has gone through a lot of changes and advancements. This allowed the business clients to achieve their business goals and needs based on their outsourcing strategy execution. In case, if an outsourcing relationship doesn't work or perform well, it results in loss of investment and trouble in business. It is hence extremely important to choose your BPO data entry help carefully after ensuring certain essential steps. At first, a well-thought business plan needs to be developed to ensure a successful outsourcing strategy execution. There are four essential steps to achieve a successful outsourcing strategy execution: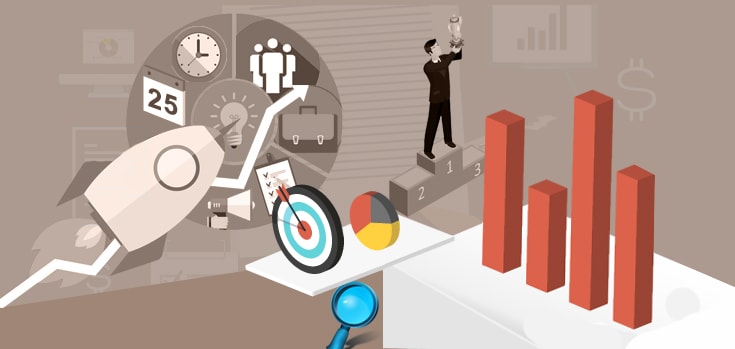 Step 1: Define Your Objectives
The first and foremost thing in Global outsourcing is to identify what you want to achieve. This is called as 'idea stage', in which long-term and short-term objectives are identified based on the reasons for outsourcing. Data can be stored with the help of data entry service providers. Some of the reasons include:
Generation of revenue/ growth in revenue
Reduction in costs
Reduction in capital requirements
Using organization resources more efficiently
Gaining of access to skills that are not available internally
Improving the speed and quality of data entry services using technology
During the above process, 'boundary conditions' are identified, are mentioned below:
What processes can be and cannot be outsourced
Planning functions and outsourcing strategy
Not having one single provider for all outsourcing processes
Employee rights such as not having advantages are impacted when transitioning to a service provider
Step 2: Develop clear requirements
It's important to have a proper understanding of your requirements and goals whether a particular service is within reach. In order to identify the requirements and turned into contractual terms, series of meeting to be conducted involving the management of organization and customers of the processes being considered for outsourcing. The aim is to define the processes for outsourcing in detail and to develop realistic expectations for better results. All the stakeholders and employees are to be part of these meetings to make sure all the decisions are made in the best interests of the outsourcing company.
Step 3: Know the current cost and performance levels
Knowing the exact costs for processes such as supplies, equipment, labor etc is very important. It is not possible to measure the success of outsourcing a specific process. The basics of all the present costs and performance levels need to be noted down along with a gap analysis to show performance levels of each service. Moving forward, these basics serve as reference points and make sure that the changes can be tracked in the future. A competent BPO service company can take all the information required.
Step 4: Define critical success factors
Performance can be defined by following categories:
Quality
Flexibility and Innovation
Timeliness
Financial performance
Speed
Customer satisfaction
The key to manage outsourced processes productively are defining the results in a complete, clear and measurable terms.