Data scanning services is an important aspect data management. Data scanning and conversions involve sophisticated technology and Microfiche cards are considered as a secure way to store data for later use. Since it involves special technology investment and expert users handling the scanning and conversions, they are usually outsourced to offshore data services. This way, the businesses are saved of the cumbersome work of having to invest in the technology and to recruit expert resources to handle the same.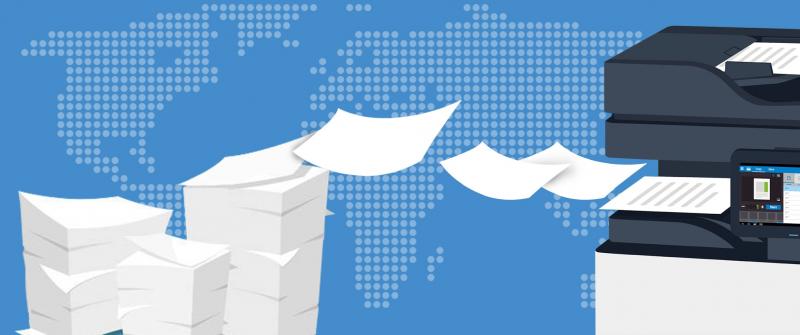 Advantages of using Microfiche Scanning and Conversion Services
Microfiche cards are being used by many healthcare and other organizations for many years as a convenient way to store large volumes of data in a compressed way. Microfiche is similar to the compressed version of photograph negatives that saves considerable storage space and can be processed and converted back into valuable data in any format. They need less shelf space compared to other documents and also offer higher data security compared to paper documents. You can approach a reputed BPO Company to get data converted from Microfiche to other feasible formats.
Why do you need to Go Digital from Microfiche?
Digitization offers a plethora of advantages to the businesses. The vast amount of information that is made available on the fingertips itself can help save many critical decisions. Valuable information is accessible to the decision makers at any given point of time when you go digital. Going digital from Microfiche offers some additional advantages also. When you convert the data from Microfiche, searchable files are created automatically which the offshore outsourcing firms provide you in your feasible formats such as MS Word document or MS Excel Worksheet or other formats. Once this conversion is done in the desirable format, you can discard the Microfiche cards as the data is safe and secure in the digital format.
Once converted into a digital format, you can use it as an input to your existing software for comparisons and advanced data analytics. Since they are searchable files, you can access the desired information within the click of a few buttons. This saves a lot of time and effort you would otherwise spend on data mining. It also makes sure you take informed decisions that can make a huge difference to your business progress.
Why outsource Microfiche digital conversions?
As we discussed above, Microfiche scanning and conversions require specialized devices and software. When you opt for offshore scanning services, you no longer have to invest in these advanced technologies nor hire this expertise that come at a higher cost. Moreover, Microfiche scanning conversions are a one-time requirement. If you invest unnecessarily on infrastructure for such jobs, it increases your overhead and once the job is done, they become a burden. Instead, when you outsource such one-time and specialized task to the competent outsourcing service providers, they get the job done on time at a much lesser cost. Outsourcing is not only time and cost effective, it also saves you from the expenses of data cleansing which otherwise would cost you more time and effort. A reputed outsourcing partner would also ensure data security which makes your job done much faster and in a reliable way.