Business environments are rapidly evolving and enterprises need to be agile and responsive with the changing environments. New and innovative technologies have slowly and surely changed the way businesses work. So companies must adapt to these changes in order to remain competitive and enhance their business value. In an IT company, any issue pertaining to infrastructure can cause tremendous loss of productivity. Inefficient management of infrastructure can lead to significant loss of time, manpower and customers. Therefore, offshore data services like outsourcing infrastructure management is very necessary as it will be cost-effective, flexible and agile to your company.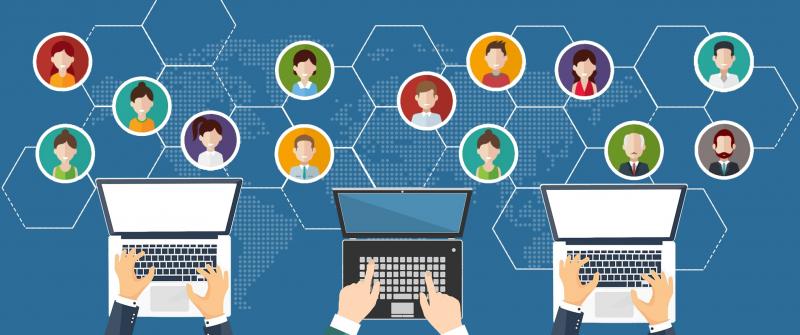 By outsourcing infrastructure management, your business can focus more on core competencies. You need not waste your time on administration and other tasks that might shift your focus from your main business processes. As your business continues to grow, you will require a more dedicated approach to the growth of the infrastructure. Hence, outsourcing these services to a competent BPO company is a good option as there will be a dedicated team of skilled professionals who will be able to handle your work efficiently. Instead of hiring and training an entire team of professionals, it will be easy to outsource the job to a BPO Company. They can upscale the number of employees or down size them accordingly which will be much easier than you having to deal with full-time employees.
When outsourcing such services, offshore companies in India offer quality service as they have highly experienced resources and are cost-effective. Offshore outsourcing can provide your company with custom-built infrastructure management services remotely. You will have access to skilled consultants who will provide you with solutions that will keep you ahead of your competitors and bring about a progressive change in your business. These services will help you to stay up to date in your business environment. And also, you can enjoy a reliable IT infrastructure for the company. You can focus on more revenue generating functions to improve your business.
Running a business will create large volumes of data on a day to day basis which need to be handled by a back office outsourcing company. They will be able to manage this cumbersome process with relative ease and efficiency. The BPO can customize back office services according to your need and hence you will be able to rely on them completely for the growth of your business. Back office outsourcing includes Data entry, Data management, transaction Processing and Management services, Billing and Invoicing services, Data conversion and Document digitization, Document Indexing and Archiving Services, Database Management and more. The major benefit of back office outsourcing is cost reduction, as you can avail these services at a lesser cost than having to invest heavily on the resources and infrastructure. Secondly, you can save a lot of time, as professionals will deal with the work quickly and efficiently. Round the clock service will be provided with increased output. There is a reduced risk in the work as you share it along with the BPO service provider. Your business will improve if you have followed these essential steps.