As you know outsourcing data entry services is very popular among the business concerns. It is very cost-effective and convenient for the company. Most of the US and European companies prefer an outsourcing company in India for their offshore works. In India, the education level is far superior and they will get experienced employees too. Most of the Indians can speak very good English. But before you outsource, you need to follow some processes.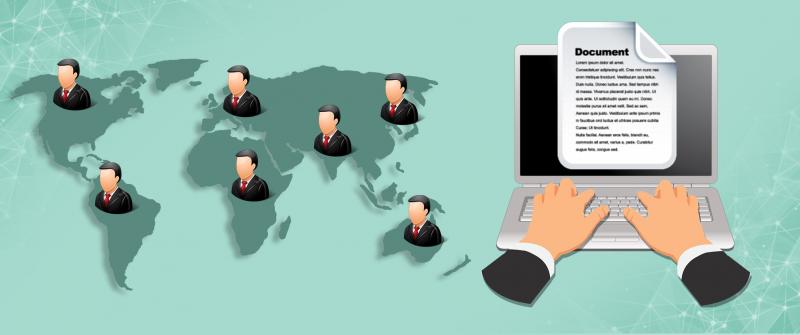 Short list
Once you decide to give the noncore work to outsource, you need check through online and offline resources on various companies that provide these services. You need to check the company's policy in terms of security measures. Whether they are capable of handling privacy? Whether their privacy policy is in accordance with the cyber security law? These are crucial aspects to check before you sign an agreement with them.
Experience
One always needs to select experienced vendors for BPO outsourcing. Never look for a company that provides services at much cheaper rates. A low bid may indicate fewer services and low quality work which will affect your related processes and even your reputation. Outsourcing should be always a win-win situation. You are outsourcing to benefit your core business. It should not have an adverse effect on your company.
References
It is very important to take references from companies who have worked with your shortlisted data entry company. You can check the company's experience in the field and their clientele. You can check their client's experience whether they are happy or had any issues. Give more importance to privacy matters and security backups. You can check the company's award or appreciation letter with the authorized association. This way you can make sure that you will be dealing with a genuine company with happy clients.
Vendor's place
Location of the vendor is very important. You need to know the time zone because you should get 24/7 service from them. You need to check whether the country is prone to natural calamities or has any civil unrest or governance issue. You need to check the company's calamity recovery plan, if required for future.
Technology and infrastructure
Check out for the technology they use because it should be the latest and secured. Using the latest technology to automate data entry services is very important. Their security policy should be robust so that none of the confidential information about your company with them is leaked out. You can bind them legally on these terms.
Cost-effective
To cost to outsource data entry service should be as inspiring and effective too. Since you need to calculate the offshore rate, check with the others in same industry. Any hidden rates in agreement also need to be checked. You need to check the agreement carefully before signing off.
Trail period
Before entering into a legally binding contract, you can always ask them for a trial period or trial work. During the trial period, you can review their work style and ethics and enter into a legal contract after you are satisfied with the trial work.
These are the basic steps you need to take before you outsource your work. If you follow these steps you can be on the safer side. Outsourcing should give a sense of reliability and safety to the organization.