Data entry is generally one of the most outsourced jobs across the world. With most of the organizations going digital, there's a lot of data that needs to be input categorically and this requires skilled data entry operators. For some companies, data entry is a one time job, particularly as they start the digitization process, to input some historical data. Such companies prefer an outsourcing company for data entry services rather than recruiting skilled resources. Some outsourcing companies provide a host of related services along with data entry that makes them more desirable.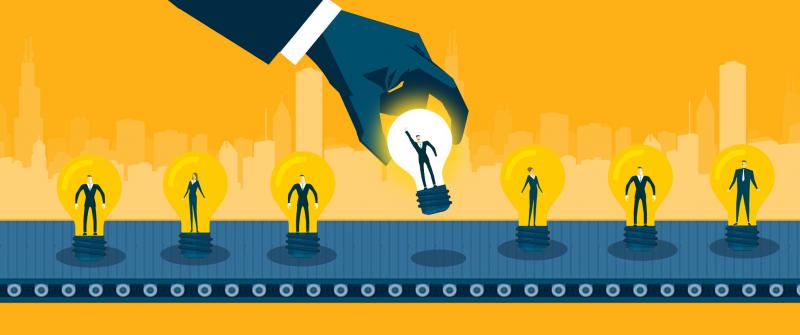 Since there are many organizations that undertake data entry outsourcing, organizations may find it difficult choosing the right one. Whether to choose an expert and exclusive data entry operator for a particular job or choose one who provides a wide range of related services is a confusing decision. There are many more aspects to consider other than the service provided. Considering the following characteristics will help you decide on the right BPO outsourcing company for your organization.
The expertise and experience of the outsourcing agency are two of the main points to consider while choosing one. An outsourcing company with many years' industry experience will mean that it has ample knowledge about the industry and resources to support. It also means that they know the nuances of data entry and various other basic requirements which make them more desirable than a newly opened company which is yet to prove its mettle.
Data entry requires the use of many tools and technology that aids in quality assurance and speedy completion of work. You must enquire about the technology being used by the outsourcing company to ensure that your data requirements will be met.
Always insist on sample work to make sure that the company is capable of meeting your standards of data requirements. Unless it is a very experienced BPO company, you must insist on a free or paid sample work before you enter into a legal contract with them.
This is very important since if the outsourcing company has to meet your deadlines. Confirm the turnaround time and choose the one which has an optimal time rather than lowest time as you would not want to compromise on the quality.
For competent data entry India, quality assurance is very important. Spelling and grammar mistakes in the data can make it useless. If the figures are not correct or the data is incomplete, you will have to rework on the data which costs you more money and time. So insist on proper quality assurance methodologies to be adopted in the legal contract.
Information security is also very important. You would not want your competitor to access your information or your client's details which can be fatal to your organization's existence. Insist and legally bind information security while entering into a data entry outsourcing contract.
Compare the charges with the market rates and make sure that you agree on competitive rates rather than the lowest rate. Quality of data entry comes at a price and it may be compromised on lower rates.
Availability & Communication
Check for the availability of the contact person and insist on periodic communication of the progress of data entry company as far as your work is concerned. This will make sure that you have a good grip on the progress and quality of work being completed and can track the deadline too.
Apart from these characteristics, you can discuss and mention any other terms and conditions as required specifically for the organization in the legal contract for the benefit of both the parties.