Most of the companies generally have two operational parts: the front office and the back office. The front office comprises the main functions required to run a business successfully. This operational part of a business generates revenue and profit. On the other hand, the back office functions play a very significant roll to run a business smoothly. The back office includes many supporting functions such as payroll services, data mining services, data processing services, data entry services, data conversion services, web research services, finance and accounting and human resource services. The mismanagement of these back office responsibilities creates issues to function front office properly. Outsourcing is the most possible option to manage back office operations without any hindrance.
Back office outsourcing allows business to grow and it provides a competitive edge to your organization in the global market. Many business firms consider outsourcing of back office functions beneficial to increase the productivity and thus generate more revenue. Today, there are number of companies to provide back office outsourcing services at highly competitive price. These outsourcing companies are experts to provide one or more back office services efficiently. Back office outsourcing allows companies to reduce their expenditure. Following are some of the benefits of back office outsourcing:
Reduced Costs
Back office outsourcing is the cost-effective way of managing your business effectively. An outsourcing company has trained professionals to handle your project in a more economical way. Outsourcing of back office function facilitates you to spend less on infrastructure, technology and labor. It also allows you to utilize major part of resources on the core areas of your business.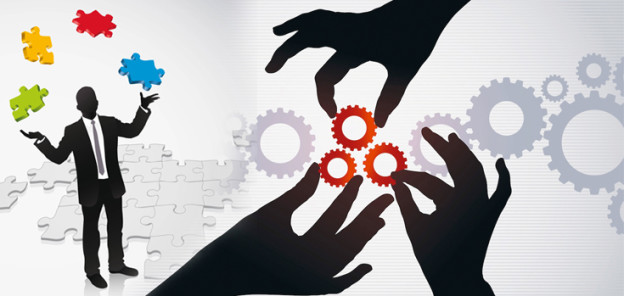 Flexibility of outsourcing
The process of outsourcing back office functions allows you to become flexible enough to concentrate more on front office operations. Outsourcing provides you a high degree of flexibility in utilizing resources to make improved productivity. A well-experienced back office outsourcing company can deliver customized services to meet the challenging requirements of business organizations.
Improved Technology
Access to the skilled laborers and advanced technology is the most important benefit of back office outsourcing. Outsource your back office functions to save your investment on hiring new employees and latest technologies. Through outsourcing, you can experiences quality services and consistency of your business operations.
Time Zone Advantage
Offshore outsourcing companies in the countries like India can provide 24×7 professional supports to UK and USA. The geographic location of India provides a great time zone advantage to the outsourcing companies. Therefore, time zone difference enables outsourcing companies in India to deliver projects within quick turnaround time.
Focus on Core Functions
Outsourcing of back office functions allows companies to focus on their core competencies. It reduces the great burden of your management and employees. It also makes them free to use their time, money and resources on new projects to improve the business efficiency.
At BPO Data Entry Help, we provide back office outsourcing services such as data entry services, data mining services, data processing services, data conversion services and web research services. Our professionals are highly talented to provide quality services to manage your back office business functions effectively and profitably.