Outsource of questionnaire data entry services is highly common in the business world because of their various benefits. Accounting firms and other business entities need to use questionnaires since it is the foundation of various purposes. You may have to collect data from your customers, employees, or clients. This information is extremely valuable for your organization. Businesses that receive a large number of questionnaires every day find it hard to capture data manually. Because of these challenges, you can hire us and get the benefit from our questionnaire data entry services.
Questionnaire Data Entry Services at BPO Data Entry Help
Interviews and surveys are the most popular way of collecting data for research purposes. To analyze the answers, you need to convert the collected information into a digital format. Having our online questionnaire data entry experts at your service, you can easily automate this process. The professionals from our questionnaire data entry company will enter the collected data into a pre-designed template. Later, they will provide it in a digital format of your choice in a short time, making the process beneficial. Our questionnaire data entry services will help you with the following since it is quite effective:
Generate reports based on the entered information in seconds.
Export questionnaires to Excel, Word, or other formats.
Search and filter answers by question.
Because of the involvement of statistics, it makes the calculation easy
Analyze trends over time
Features of our questionnaire data entry services include:
Standardized data entry with no spelling mistakes or grammatical errors
Accurate capture of all information including responses, comments, and even pictures
A thorough review process because it ensures a high-quality product is delivered back to our clients
Benefits of Outsourcing Questionnaire Data Entry to Our Team!
Outsourcing questionnaire data entry to us will help you save time and money. It will also provide you with the best possible responses from your audience.
You may have decided that outsourcing questionnaire data entry is a good idea, but you don't know where to start looking for a service provider. You are probably worried about the quality of responses you'll receive and the results of your research. Some of these concerns are valid, but there are many reasons why hiring an outsourced data entry company is a good idea.
Companies often turn to third-party questionnaire data entry companies to help with their data collection efforts. Sometimes the company is trying to hire someone to fill out the form on its behalf, which can be a good idea if it needs multiple people to fill out the form or if it's planning to use the information for marketing purposes.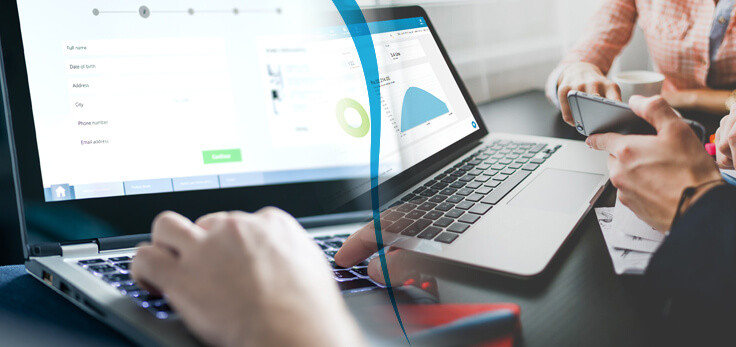 Outsourcing questionnaire data entry will help you to design a better questionnaire.
We have experts in designing questionnaires and they know how to format them according to the needs of different types of industries. They also know how to create questions that will be easy for people to answer. When you hire a company like us, we will take care of everything including questionnaire designing. We will also provide answers to all kinds of questions that may arise during your research process. Our team will be able to handle any type of situation such as answering questions about your target audience, etc.
Explore a team of dedicated and talented professionals
Outsourcing questionnaire data entry services will help you to explore a dedicated and talented team of professionals who can make the questionnaire data entry process easy and efficient. The online portal is fully secure, so you can upload the information without any fear. The basic idea of outsourcing questionnaire data entry services is to take advantage of the skill and expertise that business services offers. You can get high-quality work delivered within the set deadlines. 
Questionnaire entry service outsource can save time and money
One of the advantages of outsourcing questionnaire data entry services is the cost savings. Outsourcing questionnaire data entry reduces operating costs by 30-40%. If you are a small business owner or a startup, you want to concentrate on improving your product or services. Outsourcing your questionnaire data entry will give you more time to focus on your core business. Data entry companies have experienced professionals that can handle your work efficiently and deliver the project on time. You can save on training, infrastructure, and equipment costs related to in-house questionnaire data entry operations.
Outsourcing questionnaire data entry will give you accurate results
Outsourcing data entry will help you get accurate results for your research questionnaire. We will be able to give you accurate and reliable results without any hassle. BPO Data Entry Help has qualified professionals who know how to use the latest technologies and tools. This will help in entering data in an efficient manner. Our team will manage the entire database so that the data can be easily accessed whenever required. Outsourcing will lead to increased accuracy because you're letting professionals handle your data entry. Our professional data entry company will use double-key verification to ensure that no mistakes are made.
To Conclude…
Though there are many data entry outsourcing companies in the market, BPO Data Entry Help is one of the renowned names. We offer the best questionnaire data entry services at an affordable price. To know more, contact us today at [email protected]