BPO Data Entry Help is one of the most popular insurance claim processing outsourcing companies because of its efficiency. When it comes to insurance claims processing, the process may seem straightforward when you're doing it manually. But this can be quite frustrating if you have a lot of things pending for you to handle on a daily basis. Outsourcing your claim processing to BDEH is one of the best decisions you can make for your business.
We provide services for medical claims processing, health insurance claim processing, financial claim processing etc. Our medical claims processing service encourages clients who find difficulty in processing the prescribed paperwork by their insurance companies.
Are you looking for the best insurance claim processing outsourcing companies in the country? Then, you are at right place.
Medical claim processing outsourcing has become more popular among insurance organizations in the last few years. In fact, it is now a common practice for businesses to outsource their insurance claims processing activities to insurance claim processing company. It can be a cost-effective way of helping the organization achieve its goals that would have otherwise been harder to achieve.
Why Should You Outsource Insurance Claim Processing Service to BDEH?
Majority of the business face challenges in claim processing. These claims are critical that they require immediate attention and hence need to be processed as quickly as possible. They can also prove to be complicated and time-consuming if not handled properly. Outsourcing insurance claims processing gives businesses a way out of the usual hassles associated with completing such tasks.
Cost savings
It is considerably cheaper to pay an expert to handle your insurance claim than it is to work with a team of people yourself. This is because you only have one person handling your claim instead of multiple people, which decreases the overall cost of doing business. BPO Data Entry Help is reliable and efficient in their work. We have the expertise to handle your insurance claim processing in an effective manner.
Improves quality assurance
BDEH will make sure that there is no room for mistakes in your insurance claim processing process. This will ensure that there are no errors in any of your policies or documents. Thus, promoting better customer satisfaction and greater financial returns from your insurance policies.
Helps you focus on your core business
When you outsource claim processing, you do not have to worry about hiring and training your staff. All you have to do is make sure that your claims representative has all the necessary information about your company and its operations.
Convenience
The entire process of handling The entire process of handling your insurance claim can be made easier by hiring BDEH. We have experts who deals with similar issues on a daily basis. This means that there will be less confusion regarding the policy details and procedures involved in such matters.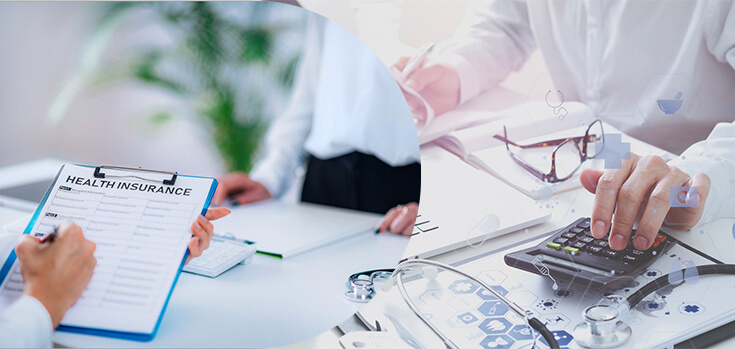 Flexibility
When something goes wrong with your policy, you have to make a decision. You can choose to accept their offer and move forward with your claim. Or you can take your business elsewhere and deal with an independent company who will make sure your claim is processed correctly, giving you more time to decide what's best for you.
Managing Risks
When your medical practice must cope with risky situations such as high employee turnover rates or changing software systems, your business could be negatively affected. To avoid encountering such risks alone, you could outsource your insurance claims processing needs to a premier outsourcing company.
Renewal incentives
When your insurance provider makes renewal offers, they usually include bonuses for the number of claims processed. By outsourcing insurance claim processing to BPO Data Entry Help, you can keep your employees busy while improving their productivity and retention rate. And since they will be dealing with complex work, they can improve their skills as well as learn new ones from their clients. So when your company renews its policy with the same insurer, it will be able to negotiate for better rates and terms.
Outsourcing Insurance and Medical Insurance Claim Process – Need of the Hour
Outsourcing claims processing is a great way to save money. You can hire someone else to do your claims processing, which can take a large chunk off your insurance premiums. An insurance claim is not just a medical or dental claim. It's first and foremost a financial claim, since the money you're owed is how you're going to get your medical treatment and medication, and eventually, more money.
Insurance providers hire BPO companies to streamline their processes and provide clients with the best service possible. This not only saves clients time, but also money, because BPO companies allocate their manpower more efficiently than self-employed staff members would.
Hiring BPO Data Entry Help
Outsourcing insurance claim processing can be a very attractive financial decision for many business owners. Outsourced claim processing can also improve the quality of your data entry process. To know more about medical insurance, health insurance, financial insurance, or dental insurance processing, reach us out now. Contact us at [email protected]