The term 'BPO Services' has become a frequently used phrase amid the rising global marketplace. BPO services, popularly known as 'business process outsourcing' service has gained wide momentum in recent times. Be it a startup, medium-sized firm, or a Fortune 100 organization, 90% of these entities require perfectly aided BPO services. It has become a necessity for every organization to embrace the practice of hiring a BPO company for better survival in their respective business field.
What does the term 'BPO Service' imply?
Well, in simple terms, hiring a BPO company means involving a third party in your business who will look after the back-office, documentation, or other non-core tasks. With the rise in business competition, a majority of the organizations have started instilling a business process outsourcing model. Though BPO services are categorized as 'front-office' and 'back-office' services, the latter one holds a robust prominence in this article.
The BPO company can be placed under three segments – Offshore, Onshore, and Nearshore. A brief look at the segments for a basic understanding.
Offshore – These BPO outsourcing companies are located in a different country, not yours.
Onshore – The BPO companies are located within the same country zone, probably within a different region.
Nearshore – In this case, the BPO outsourcing companies are located in neighboring countries.
An Overview
Every business organization deals with a bulk of challenges while managing its back-office, documentation, or other administrative tasks. It could probably be related to time management, wastage of resources, lack of sophisticated technologies, the presence of inexperienced employees, security risks, and much more. To overcome these difficulties, it is always advisable to collaborate with a leading BPO service provider.
Let's take a dig at the various kinds of BPO services that are available in India!
Data Entry Services – To begin with, as we know, data entry is one of the most popular BPO services, provided in India. Be it a small firm or an MNC, data entry service holds an essential place in every sector. Data entry service is all about gathering the data/information from various sources and storing them in an easily accessible digital format. The data entry service offered can be of various types such as Excel data entry, PDF data entry, eCommerce/product data entry, medical data entry, image data entry, and so on. It all depends on the requirement and preferred customization of the client.
Data Processing Service – Data is an integral part of every business firm and handling it successfully can enhance your organizational growth and success. Processing your business information is vital as it leads to effective data analysis and a powerful decision-making process. Hiring a BPO service provider to meet your data processing needs, will enable you to effectively gather, analyze, sort, categorize, and manage the data accurately. This procedure involves the processing of raw data into a meaningful set of information. This newly processed data should be easily understood by your clients, customers, etc.
Data Conversion – Apart from the above-listed two services, data conversion is another significant BPO service that is popular among Indian outsourcing companies. The need for data conversion services differs from one organization to another. At times, most companies face the challenge, wherein a data format isn't supported by the organizational system. And in such cases, outsourcing the data conversion service is highly beneficial. The Indian BPO companies will help in transforming any sort of data format into a client-specified one. The process also involves the conversion of unstructured data set into a structured one.
Web Search – Most of the globally displaced organizations depend largely on effective and relevant data. But, more than half of these organizations do not have sufficient time and resources to gather the business-essential data from the web. Here, comes the role of Indian-based BPO service providers. The outsourcing companies will successfully execute web research and gather credible or factual data. The presence of relevant data in your system will help your business to formulate the right decisions, thereby, working on their existence in the market. Web research is a crucial BPO service as it will help your organization to fetch vital details about market scenarios, customer data, the status of the competitors, and so on.
Data Digitization – Well, presently, we are living in a world that is dominated by digital advancements. Organizations prefer to store their business data electronically, rather than preserving them in hard copies. This is primarily because of the security concerns over the traditional method of storing the data in paper format. The India-based outsourcing companies offer data digitization, data scanning, and document indexing services, forming an essential component of the BPO services. With the involvement of state-of-the-art technologies and valuable resources, these back-office outsourcing companies will ensure instant digitization, facilitating your firm to access the data quickly.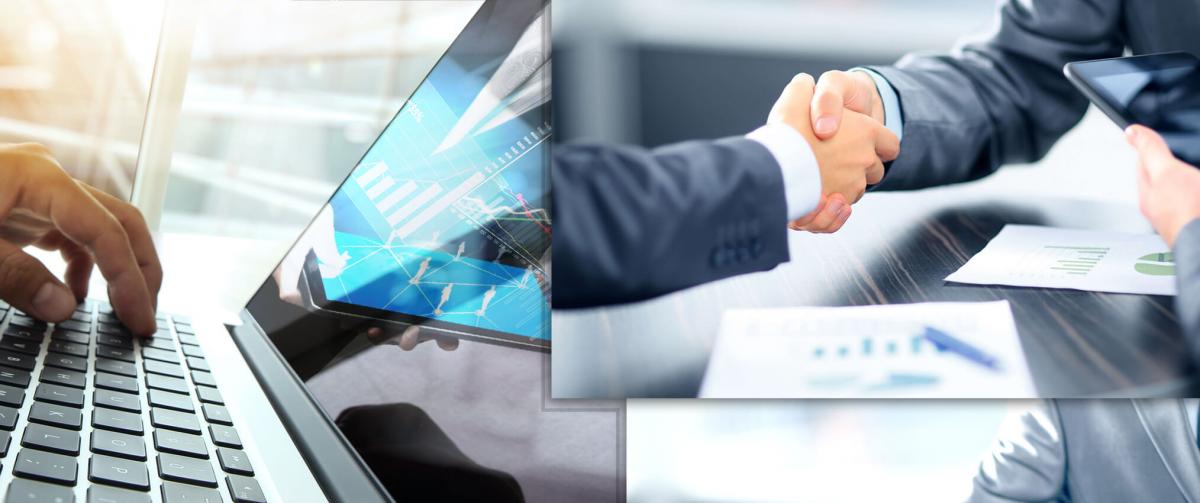 Image Editing – Images usually occupy a prominent role in every business, especially, if your business a website. Right from being placed on websites, brochures, pamphlets, visiting cards, etc. images, illustrations, or logos hold greater importance. The Indian BPO service providers ensure to provide quality-guaranteed, clarity-rich, and professionally appealing images. The uniqueness and creativity involved within the image editing service will create extraordinary customer satisfaction. These BPO companies have the access to the best image editing software or tools, thereby, creating striking and impressive business images.
Documentation – As we know, most of the firms are struggling with the consistent management of paper-based works. And stocking up countless paper documents or records can consume a lot of useful workspaces. On the contrary, hiring a BPO company and outsourcing your documentation process will help you to accomplish a paper-free and spacious business environment. The documentation process might involve different strategies and requirements. Considering this thought, the Indian BPO companies have the expertise to deliver client-satisfied and highly personalized documentation services.
Digital Marketing – Also, widely known as internet marketing services, the BPO projects handled by the Indian outsourcing companies include digital marketing too. The business process outsourcing firms have the best digital marketing experts who will ensure the successful handling of various activities – brand promotion, content development, PPC management, SEO and SMO management, and email marketing. They will assist you in enhancing the website visibility and developing a powerful online presence for your organization.
Website Design and Development – One of the renowned BPO service provided by the outsourcing companies in India include website design and development. So, if your organization doesn't have a business website or if you need a restructuring of the existing website, hire an Indian BPO company without fail. The developers and creative designers will ensure to create a striking and established identity for your business with impeccable website development. The design layout and elements will meet the standard of the ongoing trends.
What Next?
The above-listed are the foremost BPO services that are offered by the outsourcing companies in India. India is a hub for outsourcing. Being in an offshore region, most of the US and UK-based clients look forward to collaborating with the BPO service providers in India. Be it any kind of BPO project, the Indian outsourcing industry caters to satisfy the clients with outstanding results.
BPO Data Entry Help is one of the globally established BPO outsourcing companies in India, possessing the best proficiency to deal with any sort of BPO project. From data entry to website development, our solutions are quality-centered and powered with the best accuracy. For further details regarding our offerings, drop us your inquiries at [email protected].