Are you planning to outsource your rebate data entry projects? But not sure whether outsourcing would help you? Then first consider all the expenditures involved in your rebate receipt data entry process. While considering the costs involved in recruiting and maintaining an in-house team, it will be easy to see that how an outsourcing company helps in providing better cost-effectiveness and how they control your rebate receipt data entry process.
While outsourcing to a rebate data entry service provider, your in-house team could involve in other activities like marketing, sales, improving brand, and bring out better business process services. Below are some of the other benefits of outsourcing the rebate data entry to a data entry service provider.
1. Better access to a team
When outsourcing the rebate processing, you could achieve the benefits of a better team having the required skills and experience to handle the rebates. With the use of such a team, they could help in improving the efficiency of your business process services.
2. Access to business intelligence
For rebate processing, the data collected and used for it would help in obtaining better insights about the price, customer behavior, and other preferences. When you outsource data entry services to bpo companies, access to this business intelligence could be achieved with no additional cost involved.
3. Use of better software and technology
Rebate bpo companies make use of the latest software and efficient software to process the rebates compared to an in-house team. By the use of better software and technology, quick and error-free rebate processing is achieved from the back office outsourcing team.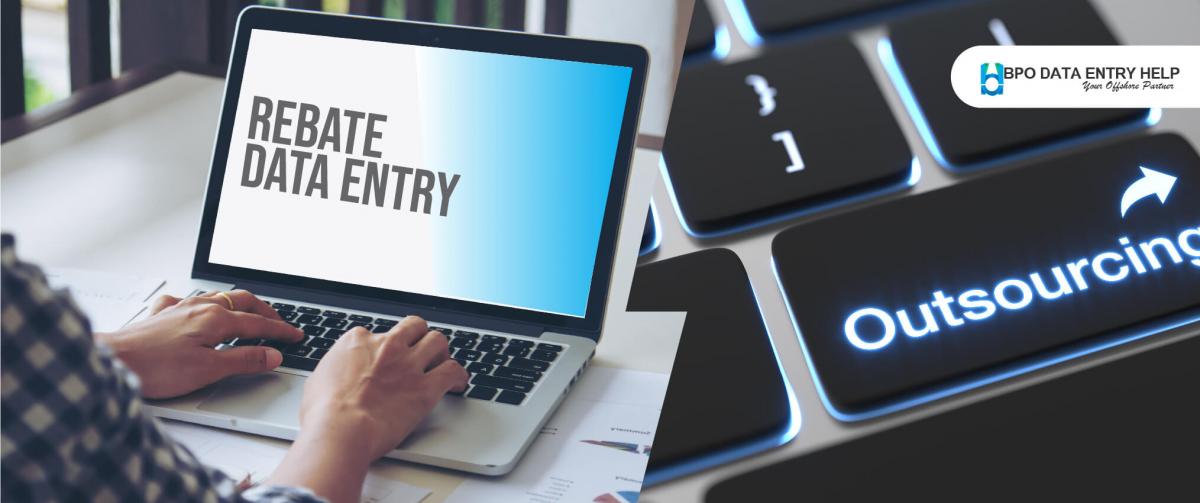 4. Quick service or reduced turnaround time
Rebate projects get completed at a faster turnaround time while you outsource data entry services involved in the rebate processing. Since rebate processing is their core area of expertise, the back-office outsourcing team handles the work within a faster turnaround time and provides a zero error output.
5. Better Information security
The rebate data entry service provider gives better security measures that would help your business records from any form of interruptions. They secure your data from any third party. Before getting into a contract with the outsourcing team, signing up of Non- Disclosure forms is done, and also the team has better CCTV cameras.
6. Better communication
24/7 communication support from the rebate bpo companies is one of the key benefits. Through their better communication and support services, any form of issues could be solved or sorted out with ease. Thus improving the accuracy of the output.
Conclusion
Are your rebate processing a matter of concern to you? Then outsource it to a rebate outsourcing company. Proper selection of an outsourcing company is also an essential step. Always make use of an outsourcing company that provides the above benefits.
Being a BPO company in India, BPO Data Entry Help would provide you with the services like rebate data entry, rebate receipt data entry other BPO services, web research, scanning, and indexing. To make hands with us approach us at [email protected] and give your projects to us.