eCommerce business is emerging tremendously worldwide. Due to the rising accumulation of data in the eCommerce industry, the practice of data management service has gained huge prominence. Product data entry is one of the common data management services that is being outsourced on a large scale. Having a robust product data management technique will enable you to store, streamline, manage, and update the data for an eCommerce store.
Let it be product or customer information, it can be successfully preserved in CRM databases, chatbot conversations, or in-app analytics. In all these instances, data management service plays a prominent role. Often the eCommerce organizations spend unlimited time and effort on managing and cleaning the data. It could be easily prevented with the involvement of an eCommerce data management service provider. The product data could involve its specifications, descriptions, existing stock, product numbering, and so on.
Coming to the discussion, let's talk about the role of data management in the growth of the eCommerce business!
Data Automation – The product or customer information can be easily managed, streamlined, and automated via a product data management system. As the stock details get recorded accurately, the eCommerce companies will automate the orders for the newly listed products. The product descriptions also get automated during the entry of new products. As the data is already available in a database, the employees can align the online listing of product specifications.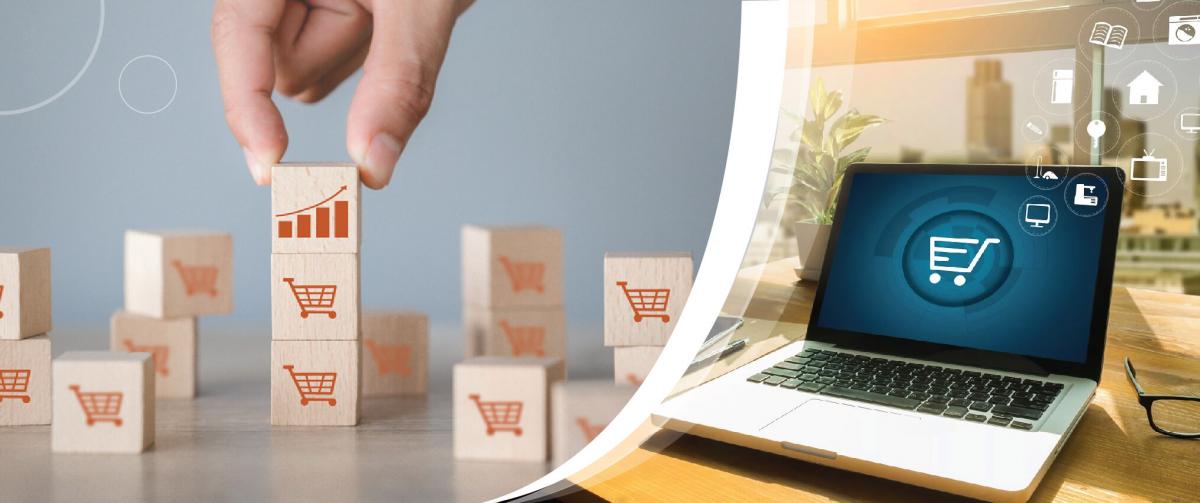 Minimizing Data Loss – The effective eCommerce data management service will help your online store to reduce or mitigate the various risks. It is your prime concern to preserve the critical eCommerce details. The eCommerce outsourcing companies ensure a secure backup and retrieve the data (if it is lost or misplaced). With the right measures of updating and organizing the data, eCommerce firms can respond to market changes quickly.
Easy Search – The product descriptions will facilitate your customers to learn more about the new products. Also, a perfectly implemented data management service will help the customers to locate the products instantly. With the right integration of keywords and details, the products will be listed up on top of the various search engines. The product data management system will enable your eCommerce store to put up the descriptions without hassles. The higher the website ranking, the more visitors you receive to your website.
Other roles of data management service in boosting your eCommerce growth include:
Optimizing the demand forecasting and creating customer profiles, based on their behavior

Ensuring an effective data architecture with the help of excellent data management services

Facilitating the information sharing with concerned individuals, after data validation

Enabling the information to be easily accessed in the future, without complications
Conclusion…
Data management service is important for an eCommerce business, especially during this era of digitization. Product data management is regarded to be a cost-effective measure of eliminating duplication, data storing, data upload, modification, and retrieval.
BPO Data Entry Help is the world's most recommended eCommerce outsourcing company, specialized in data management services. For further details regarding our data management process, contact us at [email protected]