Business organizations still have outsourcing Offline Data Entry Services requirements due to the rapid digitalization shift. Numerous offline BPO or data entry projects are widely outsourced to carry out the essentials and core operational capabilities of organizations. And, today's technologies have only amplified its seamless abilities than ever before.
Several requirements in offline BPO, form filling, and data entry projects, offers unwavering commitment to render highly accurate, and quality-rich outcomes with a customer-oriented approach. It gets requirements done on the stipulated timeframes with vast global expansion opportunities in the competitive scenario, along with substantial cost-savings.
Benefits such as more time to focus on core business aspects improved productivity rates, flexibility in outsource offline data entry models, process scalabilities, etc. are some of the basic ones. The significant reduction in their operational/overhead costs now ensures them steady cost-savings, profits, and uninterrupted returns, on a long-term basis.
And below are the prime benefits of outsourcing offline data entry services that help businesses save their time and money.
Rapid Turnaround Times due to Time Zone Differences
Mostly, outsource offline data entry services providers will have a time zone way ahead of their clientele due to an offshore establishment. This facilitates on-time completion of offline form filling or data entry projects with one of the fastest turnaround times. Sometimes, projects can be completed within a 12-hour window with uncompromised quality and accuracy levels by the time your day's work is about to start. This enhanced convenience is highly efficient for business enterprises of varying scales and industries.
Flexibility and Scalability in Offline BPO Projects
Each client's unique requirements call for flexibility and in availing a personalized service package from the provider – and they do offer it. Their packages can be customized to suit the unique business specification of all sorts. Outsourcing companies have a substantial human resource and technological strength, along with top-notch competence available on a round-the-clock basis. It can take care of any project volume within the global standards, accuracy, and stipulated timeframes, while still being cost-efficient.
Boosts Core Business Focus
While your outsourcing partner takes care of your non-core business tasks, you and your employees can devote your entire focus towards the core competency aspects. This will ensure you have augmented business capabilities without breaking a sweat for enhanced means of organizational growth, development, and an edge in the competition.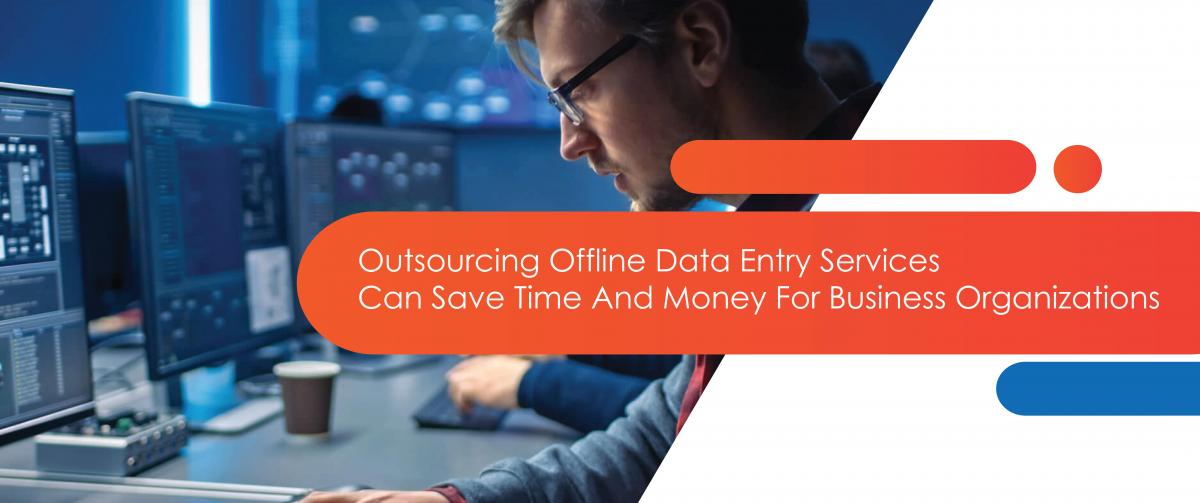 Reduces Operational/Overhead Expenses
Investments in hiring, technology, and infrastructure are not at all required while outsourcing offline BPO, form filling, or data entry projects. Revisions are a rare scenario with outsourcing service providers due to their acclaimed efficiency and accuracy standards. This means you can ensure significant cost-savings from your operational/overhead expenses, investments, and more. You will only have to pay for the services availed from them which are always, competitively priced.
Stringent, Multi-tier Quality Control Process
Offshore outsourcing companies deploy stringent, multi-tier methodologies by utilizing progressive technologies to assure global quality standards. This is further reinforced with the keen supervision of proficient human personnel. It means there will be highly minimal, rare, or no instances regarding quality issues.
Strict Data Compliance, Security and Confidentiality Protocols
All their processes assure strict compliance with the current regulatory norms, with uncompromising data security, and confidentiality protocols. Your data assets will always be compliant and will be safeguarded from every form of breaches, or potential cyber threats – in every way.
The above aspects of outsourcing offline data entry services are the ones that help business organizations save a great deal of their money and time. Although always ensure you clear your concerns about service providers in areas such as cultural differences or else it might invite conflicts between you and your partner due to varying opinions. Besides that, there is a mandatory process where you thoroughly evaluate offshore outsourcing companies being considered. Do an in-depth background check to ensure their credibility, industry/domain proficiency, financial stability, technology, infrastructure, personnel strength, and how efficient are their communication and understanding aspects. Above all, always choose a partner who aligns with your business goals, and vision.