Do you struggle to convert your files from one format to another? Most businesses do, especially when they are dependent on data for critical decision-making. Data conversion can be easy if done on a small scale but it can be quite challenging if done on a large scale. One of the biggest challenges for most of the companies is the conversion of data from one form to another such that it is easy to store, transfer, share or access. Businesses can opt for ebook conversion services to decrease the load of data conversion from their in-house employees' responsibility and get it done within the defined frame of time without compromising on data quality. You can outsource Data Conversion Service for your company to get quality work done on time by professionals who are expert in this genre.
Data requires to be in a useful format so that it is all set for use. The organization and conversion of the data from its raw original state to an easily accessible valid digital format can be difficult and time-consuming; many companies have now opted to outsource this process due to the same reasons. But it is easier said than done. It is important to understand that finding the right outsourcing partner for data conversion is not that easy. Nevertheless, if your company find suitable data conversion BPOs, it ensures a smooth and cost-effective working of their business functions.
Here, we will take a look at some of the advantages of selecting an ideal data conversion solutions provider:
The biggest advantage of having documents in digital format is that they can be easily shared, accessed and stored. A good outsourcing partner will cater to the business requirements successfully.

A trusted and professional service provider will make sure that there is a decrease in overhead expenses, while they deliver quality services in a given time period.

You will have more time to focus on your core business activities rather than data conversion which will ultimately boost savings and profits.

You can make informed decisions with the help of Digital conversion services.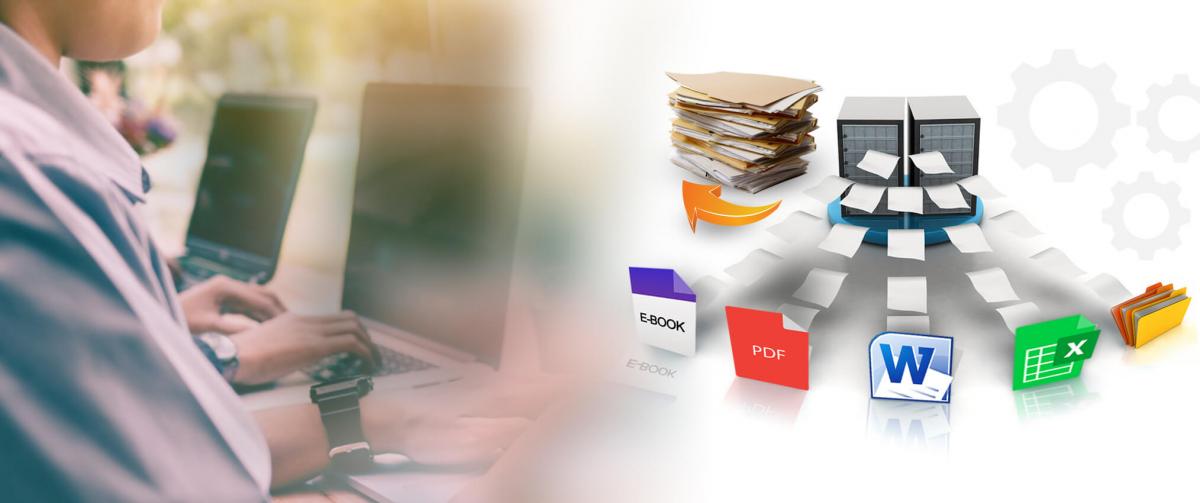 Here are some of the tips to select the right digital services partner for your company:
Check if they have the latest tools and technologies for your project or not.

They must have the required manpower, assets and infrastructure needed to handle the enormous volume of data.

Ensure that your outsourcing partner is also flexible or scalable enough to adjust to your requirements.

Should be able to cater to projects on all data conversion requirements.

Make sure that your chosen file conversion services that can fulfill your requirements efficiently.

They should have a team of skilled workers who have the relevant expertise and will dedicate themselves to your work.

It is your job to keep a check if they deliver cost-effective information conversion services.

They should have strict data security regulations and policies in place to ensure data confidentiality.

You must check their services via trail offers so that you can be sure of their accuracy in delivering quality services.