Images form a critical part of business data for organizations across the globe. Dealing with image data is quite different and challenging when compared to text data. Images store information in different ways and extracting information from images is challenging without the right software tools and expertise. That's why many businesses prefer to outsource image data entry service so that the information extracted is useful for the business. Even though an accomplished and competent outsourcing service provider will take the best steps for the successful implementation of image data entry service, here are 5 steps how it is best done:
Shortlist the Images to be Input
The business may have a wide range of images that need to be digitized. To begin with, these images need to be sorted based on their priority. It helps to make sure that the urgently needed images are input on time and are available when required. The outsourcing image data entry services provider will be able to help the business sort out the images with his/her industry and domain experience. The shortlisted images can be taken forward to the next process to categorize them.
Categorize the Shortlisted Images
Categorizing images is the next critical step in image data entry. For processing, data must be categorized to ensure correctness and better data organization. While outsourcing image data entry, the outsourcing partner will help the business to categorize the shortlisted images such that similar images containing structured data are sorted together. The categorized data is scanned and fed into the business system with the right software tools.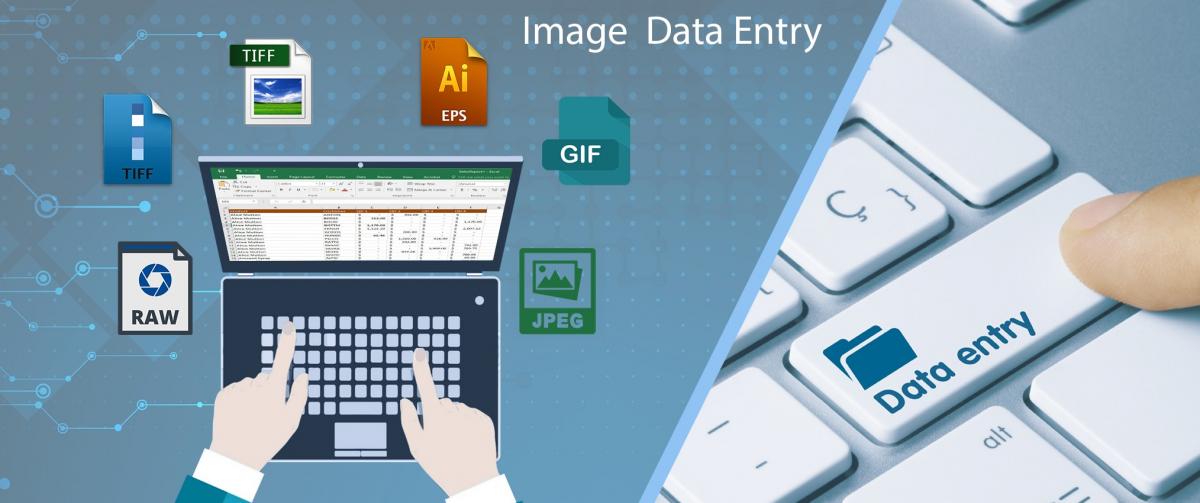 Pick the Best Software Tools
Every business has its own requirements depending upon the industry. There are many software tools available in the market which can be used to convert image data into text and for image data entry. Picking the right tool is a meticulous task as many factors have to be considered in the process. The image formats supported, load and speed, accuracy rate, price of the tool and expertise required etc. all have to be considered. Since the outsourcing firm will have such software tools ready for most of the industries they serve, the business can leverage this facility without incurring huge expenses.
Plan and Schedule the Data Entry Task
Once the basics are covered, the image data entry process has to be planned and scheduled in detail. One-time projects as well as regular projects have to be planned well. An accomplished outsourcing partner offering scanned images data entry services will ensure fool-proof plans. They will have the right resources to supervise the process and ensure timely delivery without compromising.
Quality Check, Correct & Submit on Time
Once the works begin, they have to be checked for quality, corrected and submitted on time. With bulk image data conversion in hand, it's never an easy task! The business will have to employ an experienced team to ensure quality and timely delivery of data. An outsourcing partner will have an efficient workforce in place that's adept in ensuring quality, correction and on-time delivery.
Image data entry is definitely one of the most challenging works for a business that deals with bulk data on a daily basis. Even for small businesses that does not deal with bulk data, outsourcing image data entry would be a better choice as they will have the best team in place to take up large volumes of data without compromising on the data quality.