Businesses often find record management cumbersome. It is an essential, though monotonous job. Record management helps businesses to keep track of the day to day operations in various departments. This helps the managers to assimilate the information and use it to compile accounts, metrics and various analytics. Record management is critical to businesses that depend upon data generated by the business. For accurate record management, businesses can outsource offline data entry service to competent outsourcing firms to ensure the availability of quality data when required. This data is then used while the management takes strategic decisions. Here are some of the reasons offline data entry services are considered more effective for record management: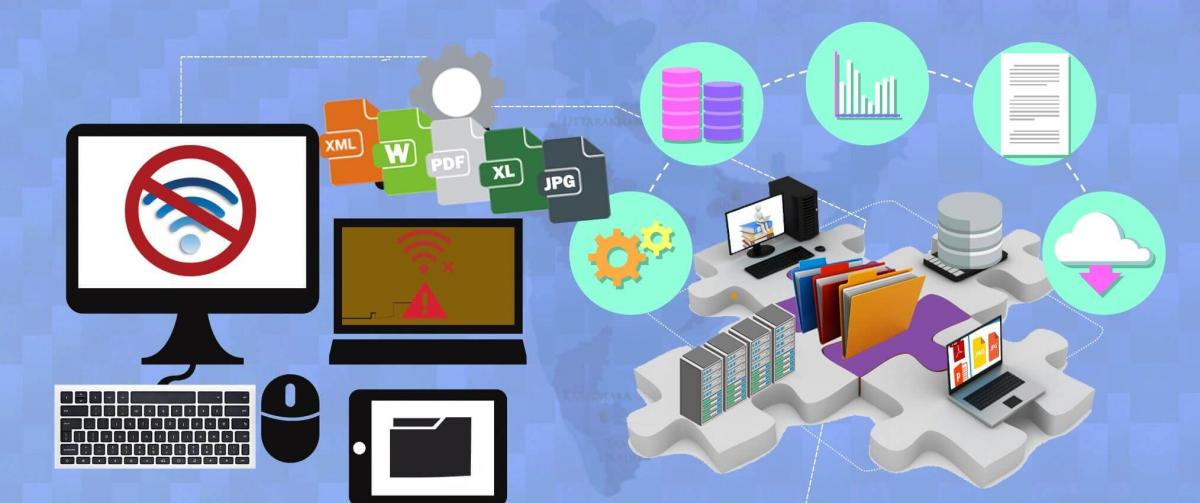 Convert Physical Data of all Forms
With offline data entry, you can convert all types of physical data into digital form. The Data Processing Services provider will help you to convert the information in physical forms into the desired digital format without compromising on the quality and timelines. This makes sure that data is available for all vital decision-making processes without fail. Paper invoices, bills, receipts, proforma, quotations, and other documents have to be converted into the required formats such as word, excel, database, XML etc.
Better Quality and Accuracy
Data input offline can be cross-checked and verified before it is fed into the legacy Business Intelligence tools. This is done by data cleansing experts who are adept at ensuring non-redundant, accurate, complete, and error-free information which is more reliable for metrics and analytics.
Data from multiple sources can be compiled
With offline data entry, you can compile data from multiple sources. Different types of physical documents, digital documents in various formats, survey data, audio and video data, transcriptions and more can be converted into digital form by the outsourcing Data Entry Company India. For each type of data conversion, they will employ the right expertise and proven tools that make data entry and conversion much quicker and more efficient.
No Limitation
There's no limitation for offline data entry. Data is usually input in Excel sheets or word documents as required by the client. Since the data entry operators do not connect directly with your legacy software tools, you can get them to convert any type of data into any format you require without having to employ additional resources and tools. The outsourcing firm will typically have experts who can deal with all types of information and convert them to any format required.
Low Cost Data Entry
As such, outsourcing is considered to be the most cost-effective solution for completing many business processes. Offline BPO data entry service is considered to be low-cost because the data entry operators can avoid many major expenses such as the high-speed internet and other facilities. This facilitates a lower cost compared to online data entry. Further, you don't need much expertise for completing offline data entry. Labor cost will also be lower for offline data entry.
All these elements make offline data entry the most effective solution for managing business records.