Businesses across the world are outsourcing most of their business processes irrespective of their scale of operation. While large companies outsource one-time or specific processes that require special skills, smaller companies make use of outsourcing regularly. SMEs make use of outsourcing BPO data entry services providers for getting most of their tasks completed without having to invest hugely on setting up an in-house team. It is a very cost-effective way of managing a business across the world. But considering the increasing demand, outsourcing has become very competitive which has led to an increasing number of low-profile outsourcing companies who can do more harm to your business than any good. Here are 5 global factors to consider before choosing a reliable and reputed outsourcing partner: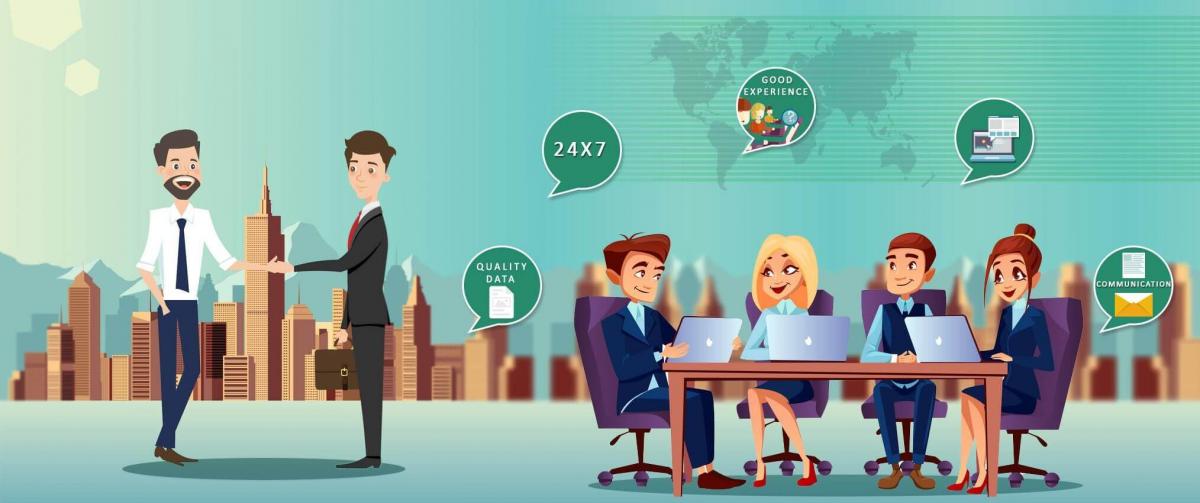 The Team
Who runs the show is an important aspect to consider while choosing your outsourcing partner! If you check the website of your Data processing services provider, you will be able to find more details about the company and the management team. Their experience in various fields and expertise matter significantly because they are the decision makers. Make sure that you check an outsourcing partner with a sound management team that's adept in providing top-notch data management and other outsourcing services.
Agreement Terms
Before starting the outsourcing project, you will have to enter into a contract with the outsourcing partner. The terms and conditions that are agreed upon will be binding on both parties and hence ample care should be taken in understanding every term and condition mentioned on papers. Make sure that none of the details are skipped and are mentioned on the agreement. If there are any deviations allowed for either parties, it should be mentioned in the agreement. Make sure that there's an exit clause, or else, it can land your business in trouble. Similarly, make sure that the payment terms and conditions are mentioned. The agreement should also have any other terms and conditions that are legally binding.
The Cost
The main reason for businesses to outsource online data entry services is its cost-effectiveness. Check the cost for outsourcing your business process. Check whether outsourcing is more profitable in the short term and long term. Contemplate the various pros and cons of outsourcing with respect to the cost of outsourcing.
Resource Strength
Typically, the outsourcing firm will have a large resource bank. They will have regular employees who are assigned to various projects simultaneously. This ensures that every business gets ample resources, more or less, to complete a given task. The outsourcing partner should be scalable to make sure that they have enough resources for your peak and off seasons without increasing the overheads.
Credibility
Reputation or credibility of the Offshore data entry service provider is as important to ensure quality output. A smaller company may be more financially desirable but they may not have the experience or credibility to manage your requirements. You can check for the organization's credibility from their own websites, google reviews, social media interactions and reviews and also from their clients.