We research brings in a lot of valuable information from outside your business. This information helps the business to understand the global trends in the industry, how markets are progressing, the changing customer behavior and more. Web research services involves advanced technologies to extract information from the World Wide Web, analyze it in detail and to present it in a simpler form that's easier to understand. Web research may be an ongoing process for certain businesses while for others, it is done for a specific purpose. It may not be feasible for all businesses to maintain an in-house team for web research. Outsourcing offers a cost-effective way for businesses to benefit from web research services.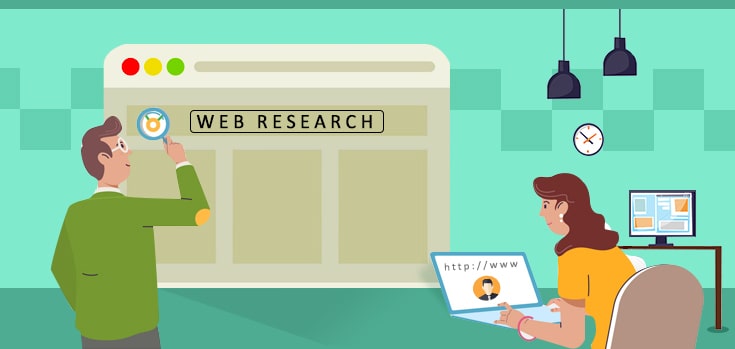 Here's why outsourcing web research is important for your small business:
Outsourcing is Cost-effective
One of the most common reasons for choosing an outsourcing firm is that it is the most cost-effective solution to complete business processes. The web research services provider saves your business from having to invest heavily on the additional infrastructure, software tools, and the recruitment of expert resources. This not only saves your business the capital expenses, but also huge overheads on maintaining the in-house team. Small businesses find it immensely helpful to approach a competent outsourcing firm.
Outsourcing lets you leverage expertise and technology
Technology intervention cannot be avoided for web research. As the World Wide Web is expanding exponentially, newer technologies are required to extract the most relevant and latest data needed for your business. To make the most of such technologies, you also need experienced and expert resources. Recruiting the right resources and maintaining a strong team for any purpose is a huge challenge for any business. Web research being a time-consuming process, this can be much tougher. Outsourcing lets your business leverage the latest technologies and expertise.
Outsourcing is less risky
When you outsource web research service India, they undertake the responsibility to find the right tools, resources and methods to ensure quality information within a stipulated time. This makes sure that you don't miss your deadlines. They also make sure that the information is collected from reliable sources and is error-free. The outsourcing partners also take ample measures to ensure data security during data collection, processing and transfer, making information management a less risky affair for the business.
Outsourcing ensures quality and on-time delivery
When you are spending time, money and effort on web research, it has to result in quality output. A competent and reputed outsourcing firm will offer quality output and on-time delivery to save their reputation and for customer satisfaction.
Outsourcing is Scalable
Small businesses often struggle with scalability issues. During peak business seasons they may need more resources though they cannot afford them during the normal to lean business seasons. It becomes difficult for them to maintain an in-house team successfully as a larger team would add to their overheads unnecessarily. A competent BPO Data Entry Help provider will be scalable without adding the overheads of the small business.
Many small businesses find outsourcing the best option to deal with their fluctuating requirements without affecting their budget.