Logistics business involve a lot of meticulous planning and execution. Time and travel are two important aspects to consider. There is a lot of documentation involved too in logistics. You need to keep track of different goods in transit and make sure that they all reach the right destination on time. It may be too challenging for the logistics business to manage the digital data pertaining to the business.
They may not have the right tools or resources for digitization, though it will benefit them significantly. But logistics businesses can Outsource Logistic Data Entry to benefit from digitization of data and processes. It offers them quick access to information regarding the goods in transit and they can track them more efficiently.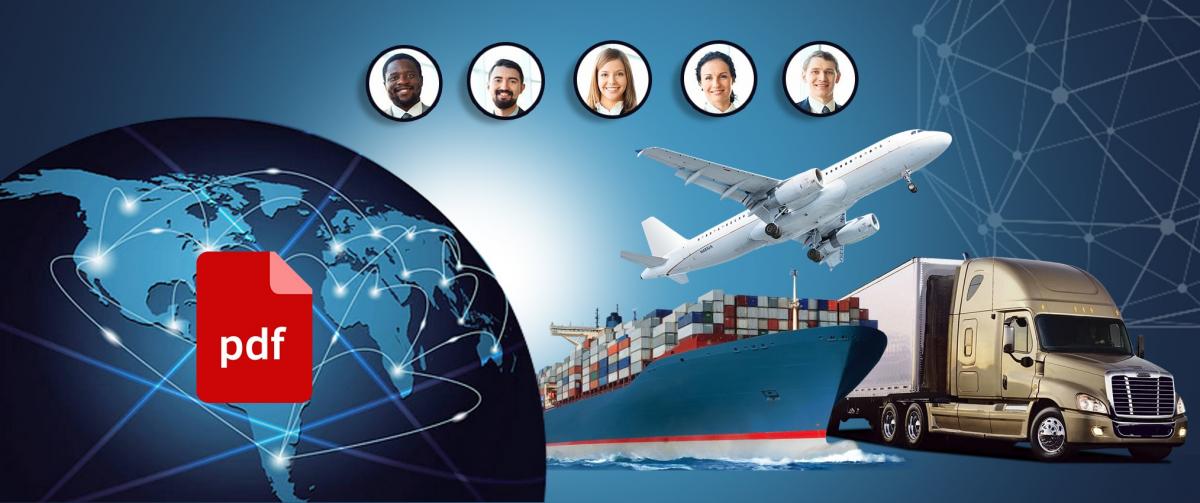 Manage information efficiently
The logistic businesses have to deal with many complicated documentation procedures apart from having to manage the goods and its movement. An accomplished Logistic Data Entry company will have a set system and procedure to follow when it comes to managing documentation for logistics company. They will have the standard formats for all required bills and forms which they quickly fill out and manage digitally.
Complete digitized documentation
When data is managed digitally, it gets easier and faster to access whatever information is required, whenever it is required. The Logistic PDF Data to Excel Conversion Services further make sure that data is stored in Excel format which can be easily used to create better insights into the entire process. Excel is the easiest to use business intelligence tool for small businesses. They can use the extraordinary facilities and utilities available in excel to draw business insights in graphs and other formats. Excel also allows database management and programming to some extent which makes it an excellent choice for storing business data that needs quick access. Proper and complete digitization also makes sure that the data is stored in a secured way.
Columnized data which is easier to access and process
When you store data in excel format, it is stored as rows and columns. At any given point, you can point out a piece of information stored in a row-column combination. This makes data access quicker and easier. Logistics Data Management Services offers accurate and complete digitized data which makes sure that the required information is quickly accessible when required. Such data is quicker to process. If there's some calculation involved, this information can be quickly processed to render the required results.
PDF to Excel conversion of logistics data will make sure that the information regarding the business is quickly accessible for viewing, checking, verification, and processing purposes. Digital information is easier to manage and transfer in the electronic format when required. This further reduces the cost involved in data management. When there's lesser physical documents involved, it is more environment friendly. Data is more secured when it is stored digitally.
Outsourcing makes sure that digitization is completed cost-efficiently within the stipulated time. The outsourcing partners will make sure that the information input is complete, non-redundant, accurate, reliable and relevant.