Bulk data conversion can be quite challenging. It is resource intensive and requires meticulous effort to convert bulk data into the format(s) required by the business. Another challenge is that the business may require the same data in different formats all of which should be consistent when converted. Many organizations look for outsourced PDF to excel conversion services providers when dealing with bulk data. Data conversion comes with complex challenges which an accomplished outsourcing partner can tactfully handle and offer supreme quality deliverables. Here are some of the biggest challenges faced during bulk PDF conversion and how businesses resolve them: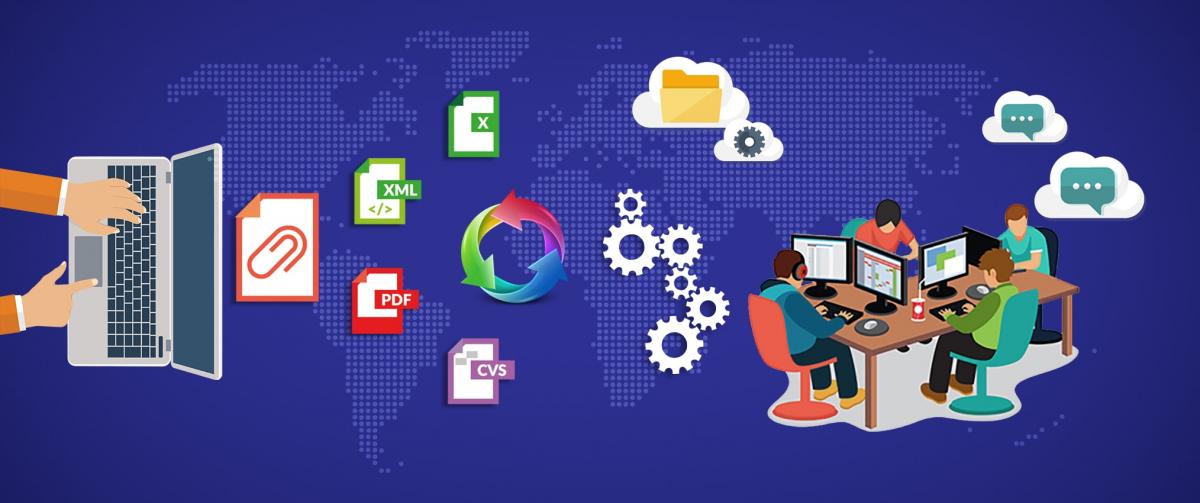 Challenge 1

– Bulk Data
Dealing with bulk data can be a major challenge for businesses, especially when data management is not their core competency. Many activities need to be coordinated while dealing with bulk data. Bulk data entry is resource intensive.
Solution – Using the right software tools will help reduce the workload.
Challenge 2

– Migrating to New Tools
Software tools are extensively used by businesses to handle data and processes. As businesses progress, they migrate to new tools. Data migration is a major challenge when upgrading the tools used for various operations.
Solution – Many legacy tools use standard formats like Excel and PDF to store data. Getting an outsourcing Excel data entry service provider will help businesses to convert the existing data into Excel or PDF format which can then be imported into the tools for Business Intelligence.
Challenge 3

– Data Inconsistency
While using different sources of information, the business will have to deal with data in different formats. This results in inconsistent data formats and sometimes the data itself gets inconsistent.
Solution – Data consistency can be resolved by outsourcing data conversion to an accomplished outsourcing partner. They will offer end to end data solutions offering utmost consistency in data and deliverables.
Challenge 4

– Different Formats
Every business will have to deal with data in different formats for different purposes. The accounting tools may need the information in excel format while the customer data may be stored in a database. Compiling the information in different formats can be quite challenging.
Solution – Outsourcing Data conversion service to a competent outsourcing partner will assure information in the required formats without losing consistency.
Challenge 5

– Quality Data
Maintaining data quality is another challenge while dealing with bulk data. With bulk information, data entry becomes more resource centric. Maintaining quality still becomes a challenge, when more resources are working on the information.
Solution – Data quality standards should be set and strictly followed which will assure quality data in all deliverables. Similarly, tools and methodologies also help in maintaining data quality.
Challenge 6

– Data Privacy
Data security is a major concern for every business. As they deal with sensitive information about their own business and about the stakeholders, they have to make sure that the data is secure while the conversion is in progress and till it is delivered to the client in the right format.
Solution – Competent outsourcing companies that offer PDF to excel data entry services will employ strict security measures to make sure that the information is well-secured.