All businesses deal with large volumes of diverse data they collect, generate and transmit. They have to deal with online or offline data entry to manage bulk data entry. The basic difference between online data entry and offline data entry is that for online data entry, you have to work online where internet facility is needed whereas offline data entry does not require a live internet connection. You don't have to show your visibility to your clients.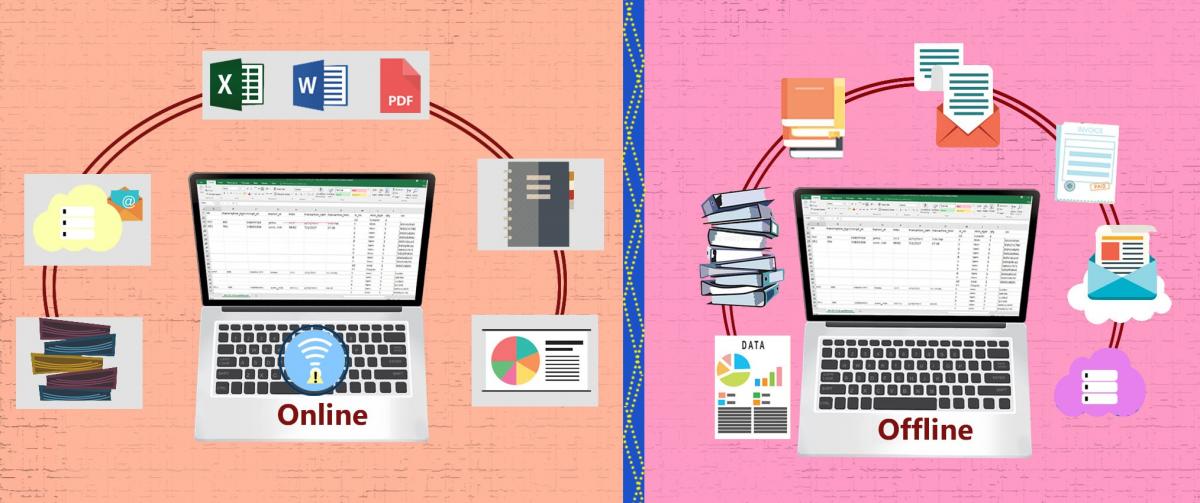 The following processes are a part of BPO data entry help sought for online data entry:
Online filling forms
Online data entry of Cards and Documents, Property updating
Uploading images
Uploading profiles
Uploading products on online stores
Legal document data entry in any type of online database
Data input for Payroll
Online data input of Restaurant Menus
Hospital Records Data typing in any type of online database
Maintenance for online reservation system
Contact details data entry
MSDS Data entry
The following processes are a part of offline data entry:
Offline form filling and processing, data capture and data collection, sorting and indexing of data
Offline data entry for surveys, insurance claim entry
Offline data entry from various sources like mailing lists, labels and image files
Offline credit card application, patient and receipt records
Offline data entry for e-books, business cards, catalogs
MS document and excel entry, PDF to Excel data entry, scanned image to excel data entry
BPO data entry, either online or offline option, expands their footprint world-wide. Choosing the right location for outsourcing online data entry services becomes critical for the success of business strategies. An experienced BPO partner would provide you with the best possible solutions for your BPO requirements, ensuring that your process is executed in a location that is conveniently located to your business, not affected relatively by prevailing global forces such as wars and conflicts and equipped with disaster recovery options.
Nowadays, Business house opts to outsource data entry services due to the following advantages of outsourcing:
Different types of offline data entry services are given to the client at a reasonable price with a high-quality product.
To ensure the best results, outsourcing companies use advanced technology and latest highly qualified and dedicated team trained to take care of all your projects.
Offline Data entry can be formatted from any form as per the requirement and is checked and verified by professional data entry operator to minimize and do away with possible errors.
The data is highly secured and maintained. All interactions are encrypted and secured personally
Presentation of final product is always under supervision and as per your approval
When companies Outsource data entry services to competent outsourcing partners, they can avail the following benefits:
Cost effective data entry
Reduced risks and tension
Accurate data
High-quality information
Free sampling
Low cost service with high value
Large pool of resources having a combination of high skill sets
Trained professionals with good command over the English language
Work completed on given deadline
Work according to the time zone of client
Make your data accessible from anywhere
Excellent telecom infrastructure to support high bandwidth requirements
Thanks to the timely quality service and deliverables rendered by the outsourcing firms, many businesses reap the benefit of informed decision-making which helps them sustain a competitive market in the long run.