New hires can be costlier and time-consuming for the employer, but hiring good ones will increase the turnover and goodwill of the company. Hiring a new outsourcing company need to be good decision making or else they will be a loss for the company. There are some specific qualities that an employer will always look for in the first interview. As far as the outsourcing company is concerned, the parent company will be as enthusiastic as an employer recruiting an employee. We will discuss here some of the skills that employer will look for in the offshore data entry services:-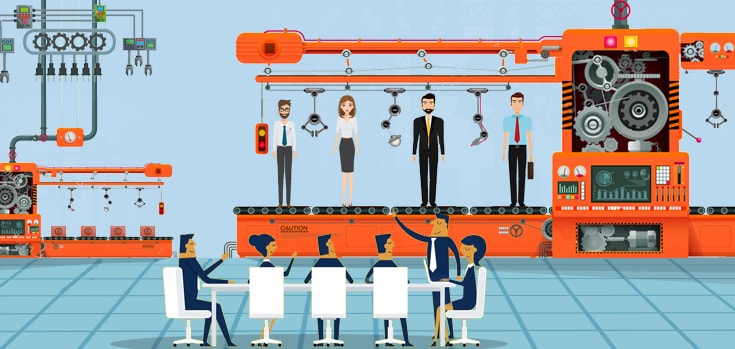 Communication skills
Communication skill is something is very in personal and official life. If the employee is not able to understand the employer's decision or planning for the future of the company, how will follow the decisions? Just as you seek them in your employees, your outsourcing company should also communicate well.
Long-term commitment
Attrition levels will soar when the employees are not properly selected. This can be a costly affair. The company spends a considerable amount on employee training. Similarly, for the right service provider for data entry outsourcing India, you require a long-term commitment. Usually, these candidates move out after getting small exposure in the industry. Company requires someone who stands with the company for long term.
Decision making
Decision making is a critical aspect of every business and it needs great a character and cool head. Intelligence and experience play important roles in decision-making process. Solving issues is the biggest challenge the employee faces in a company. It gets better with experience. Those who exhibit their decision-making skills will also have problem-solving skills and be tactical thinkers. Problem-solving is a talent which comes from creativity. The outsourcing firm's experience will showcase its decision-making skills.
Team member
Team players are very important in all projects. If the employee is not able to cope up with the team requirements or aspirations it will be tough job for the team leader to manage such employees. Team player is someone who can work as per the team requirements and interact with each other professionally. Team member has many roles to play as per the team leader's choice. It is important to meet and interact with the team members of offshore outsourcing firm who will be handling your project.
Multi tasking
Profit making is the main Moto of businesses. For that the employer will appoint fewer employees to cut the cost of the company. Employees may have to do multitasking like he or she may have to work for more than one project at a time. Doing multiple projects at same time and finishing it perfectly is an important factor. If your outsourcing company can handle end to end business solutions simultaneously, it is the best option as it makes your information consistent and useful.
Honesty
Being true to you and to the firm is very important. Loyal and sincere employees are hard to find. Though you cannot consider honesty as a great virtue in businesses, it is important to remain truthful to the business partners such as the outsourcing firms. The offshore BPO services India must be loyal and sincere to its parent company and undertake the work as its own. This ownership will help both parties benefit mutually.
Motivation
Business need motivated and ambitious people who do more than what the employer ask him to. They look into the job in a different manner and put creative ideas to better their work. They will finish the job before the time. They will take more challenging job and will take its responsibility. A motivated team of the outsourcing firm will help you succeed and sustain.