Every business that outsources its data entry usually considers only the cost-efficiency of the process completed by the outsourcing firm. But there are more advantages offered by the offshore data services that help the business get a competitive edge over the others in the industry. Having instant access to quality information is in itself a great advantage for all businesses. Quality comes at a cost but outsourcing makes sure that the cost remains minimal. When you have to deal with bulk information, quality and timely delivery both can be equally daunting problems. Since one cannot be compromised over the other, the businesses usually outsource data entry to competent outsourcing partners that have ample resources, use the latest technology and also perform strict quality checking. These ensure quality information made available whenever it is required.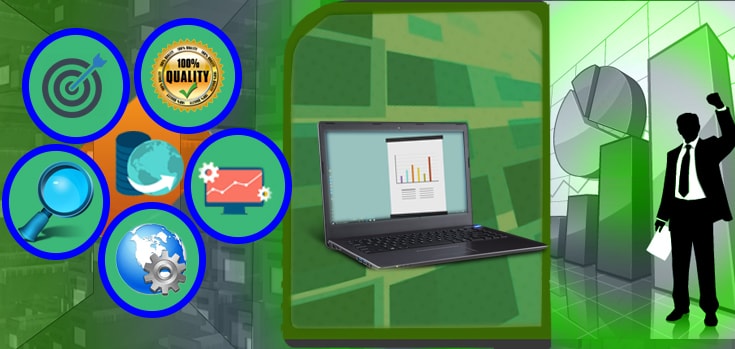 Reports available in the required format
One of the main reasons for businesses to go digital is to make the precious information available to the managers and the management in a comprehensible way that helps them make important decisions. Management reports are made by compiling the information input by the experts at data entry outsourcing India who meticulously categorize and input the raw information given to them or what they collect from various sources. Unless this information is presented in a comprehensible format, it will be of no use to the organization. The outsourcing firm makes sure that the information is presented in a way compatible with the ERP software or MIS software used in the organization.
Data Analysis is Precious
Once you have the information, its uses are boundless and invaluable. Data analysis is a major trend in businesses and when you have ample information to analyze, you understand the ongoing trends in your business as well as in the market. With offshore outsourcing, you can leverage from the technology they use to categorize and compile the information which makes it easier for analyzing it. Market analysis, customer analysis, location analysis and analysis of your marketing strategies are all possible with consistent and reliable digital data.
Go Online in no time
Online businesses are thriving these days and with digital information made available, you can easily go online. With the help of outsourced business data entry services, you can create an attractive and efficient product catalogue and post it on your website which will help to reach out to a larger audience. Online businesses not only help expand your market but also increase the turnover while reducing the overheads. Product catalogue data entry requires meticulous effort to make sure that the information is attractive, complete, accurate and consistent. Outsourcing helps businesses create a flawless product catalogue that converts the leads.
Productivity Increases
When your complicated data management is taken care of by the outsourcing partner, your staff can concentrate better on the main processes that include business promotions, client meetings, operations and expansions. This helps reduce the clutter at work and increase their productivity. With better data management, the productivity at all levels increase.